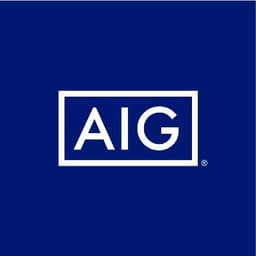 View all jobs at AIG
AIG is hiring a
Regional Reserving Actuary
Who we are
American International Group, Inc. (AIG) is a leading global insurance organization. Building on 100 years of experience, today AIG member companies provide a wide range of property casualty insurance, life insurance, retirement solutions, and other financial services to customers in more than 80 countries and jurisdictions. These diverse offerings include products and services that help businesses and individuals protect their assets, manage risks and provide for retirement security.
Get to know the business
General Insurance is a leading provider of insurance products and services for commercial and personal insurance customers. It includes one of the world's most far-reaching property casualty networks. General Insurance offers a broad range of products to customers through a diversified, multichannel distribution network.
Your future team
As an actuary at AIG, you will be challenged and encouraged to reach your greatest potential. Every day will bring new opportunities to stretch your analytical and problem-solving skills as you improve how we predict and mitigate risk. Our Actuaries are on the frontlines, quantifying risk, pricing insurance and reserving losses for AIG's major regulated and rated insurance operating companies globally. They collaborate with Marketing, Operations and Financial Management.
About the role
Assist in local GAAP quarterly reserving and solvency estimates for local regulatory reporting for assigned APAC countries
Assist in preparation of US GAAP quarterly management results
Assist in preparation of annual Detailed Valuation Reviews, Insurance Liability Valuation Report and Financial Condition Report / Stress testing
Assist in preparation of quarterly Board and Risk committee reporting
Assist in reviewing capital targets and investment strategies including ALM
Provide support to the budget loss ratio exercise and annual financial planning
Assist in supporting strategic portfolio reviews and deep dive analyses of certain business segments
Assist with implementation of IFRS 17 reporting requirements
Assist in other ad-hoc analyses as required.
Provide leadership and guidance to junior analysts within the SVIP cluster.
What we're looking for:
Candidate with Mathematics/Actuarial/Statistics/Economics or any related degree background, minimum Associateship qualification with a recognized Actuarial Professional body by MAS.
Minimum 3 years' experience in the General insurance industry in reserving capacity
Familiarity with traditional actuarial techniques and models
Ability to manage multiple tasks simultaneous
Ability to work as part of a team as well as take responsibility for his individual contribution
Ability to meet tight deadlines and prioritize own work
Effective time management and strong communication skills
Ability to forge relationships with other areas of the business
Working knowledge on typical actuarial reserving software
Strong knowledge of MS Excel and MS Access, knowledge of VB
We are an Equal Opportunity Employer
American International Group, Inc., its subsidiaries and affiliates are committed to be an Equal Opportunity Employer and its policies and procedures reflect this commitment. We provide equal opportunity to all qualified individuals regardless of race, color, religion, age, gender, gender expression, national origin, veteran status, disability or any other legally protected categories such as sexual orientation. At AIG, we believe that diversity and inclusion are critical to our future and our mission – creating a foundation for a creative workplace that leads to innovation, growth, and profitability. Through a wide variety of programs and initiatives, we invest in each employee, seeking to ensure that our people are not only respected as individuals, but also truly valued for their unique perspectives.
To learn more please visit: https://www.aig.com/about-us/diversity-equity-and-inclusion
AIG is committed to working with and providing reasonable accommodations to job applicants and employees with physical or mental disabilities. If you believe you need a reasonable accommodation in order to search for a job opening or to complete any part of the application or hiring process, please send an email to candidatecare@aig.com. Reasonable accommodations will be determined on a case-by-case basis.
View all jobs at AIG
From the blog
Expert tips on actuarial career growth and development.
You've aced the actuarial job interview and an offer is on the table – congratulations! But now, the real challenge begins: negotiation.
Actuaries never stop learning. There are loads of industry webinars and conferences out there, but I prefer reading blogs and listening to podcasts.
Over the past few weeks, I've spoken with lots of actuarial analysts who are pretty anxious about AI.