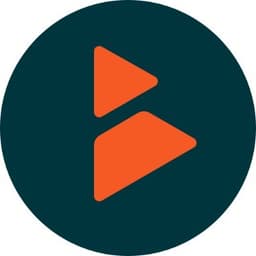 View all jobs at Broadstone
Broadstone is hiring a
Graduate Actuarial Consultant
Location: In this role, you'll be based at your home in the UK, but will be expected to make frequent visits to our offices in London or Glasgow.
Salary: £29,000 for Glasgow / £31,000 for London
Start date: Autumn 2024
Hours: Full-time
The role will include a wide variety of assignments and be part of the team providing actuarial services within the Life Insurance and/or General Insurance market.
We are looking for individuals who are conscientious and will work effectively in a friendly and supportive team of actuaries and consultants and who take pride in delivering excellent work. Teamwork and collaboration is a vital part of our culture so this is a great opportunity for a motivated and enthusiastic team player keen to immerse themselves in a multi-faceted role.
This role is ideally suited to someone undertaking an Actuarial Science, Mathematics, Business Degree or similar. The role offers exposure to a range of opportunities to develop your skills in client relationship management and business development. As part of a small team, you will have a unique opportunity to influence the way that we work, and to gain real world experience of how a business operates.
Key responsibilities:
financial modelling for insurance clients, including:

data reconciliation
model point testing
model development

assisting with experience analyses, including morbidity, mortality and persistency
setting up valuation runs in Mo.net financial modelling software
calculating policy liabilities, alongside resilience, expense reserves and other required reserves in Excel
assisting in the preparation of reports
preparing the relevant statutory returns
documenting the work undertaken and processes carried out to regulatory and professional standards.
We are looking for someone who:
is willing to attend training sessions and develop relevant knowledge, techniques, and skills
is on track to graduate with a 2.1 or above at bachelor's degree level (numerate degree preferable)
has an A level (or equivalent) at Grade B or above in Maths
enjoys explaining complex information to others
is ready to start studying towards a professional qualification
has a keen interest in financial modelling
has the ability to work under own initiative and be an enthusiastic, proactive team member
has the ability to effectively manage work streams for multiple clients
has the discipline to work to strict scheduled deadlines
has a confident and effective approach to communication, both written and verbally
has high levels of numeracy and analytical skills
has strong Microsoft Excel skills
has, by the start of the employment, permission to work in the UK.
We strongly encourage and support applications from all backgrounds.
Graduate Trainee Actuary – Employee Benefits:
Competitive salary, with exam linked salary increases.
25 days holiday plus bank holidays (with option of buying more)
Fully supported study, including membership of the IFoA, study materials, tutorials, exam fees, and exam leave
Generous pension scheme
Health cash plan
Additional optional benefits to best suit your lifestyle
Social events
Volunteering opportunities
The company
The Broadstone Group is a leading, independent provider of specialist pensions, trustee, and employee benefits solutions to small to medium enterprises and large corporates.
At the heart of our business is a diverse team of specialist advisers, each with a unique knowledge base within their specific area. Our company structure and systems, finely-tuned over the years, enable our advisers to remain intricately linked to provide clients with coordinated, end-to-end solutions whenever required. This ethos is one that continually upholds good practice, encourages proactivity, and ultimately benefits our client's bottom line.
Broadstone is a Living Wage Employer
We have been accredited as a Living Wage Employer. This means that we have made a living wage commitment to ensure that everyone working at Broadstone will receive at least a minimum hourly wage. Both rates are significantly higher than the government minimum for over 23s.
View all jobs at Broadstone
From the blog
Expert tips on actuarial career growth and development.
You've aced the actuarial job interview and an offer is on the table – congratulations! But now, the real challenge begins: negotiation.
Actuaries never stop learning. There are loads of industry webinars and conferences out there, but I prefer reading blogs and listening to podcasts.
Over the past few weeks, I've spoken with lots of actuarial analysts who are pretty anxious about AI.