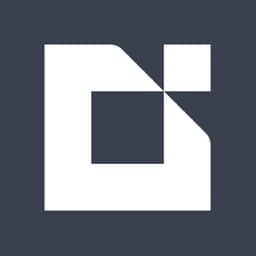 View all jobs at Milliman
Milliman is hiring an
Actuarial Analyst (Life, Technology Solutions)
The Life Technology Solutions practice at Milliman, Inc. is looking for consultants with superior technical and communication skills to deliver a full spectrum of modeling solutions with a primary focus Integrate® implementations. Integrate is Milliman's industrial actuarial modeling solution that leverages MG-ALFA to provide highly automated, scalable, governed, orchestrated modeling processes.
Modeling Solutions Consultants design the comprehensive solution and are also the drivers behind the planning and execution of component solutions, within the overall Integrate solution framework. The primary components of this development are the customization of the MG-ALFA Formula Database logic and the configuration of the Integrate solution including Data Management, Reporting, Capital Modeling, and other processes. Consultants must understand the breadth and depth of how the system will be used, making sure the model is structured to support the defined use cases, and also have the flexibility to expand beyond the current needs without major restructuring.
We are looking for an Actuarial Analyst to be involved with Integrate implementations with our dynamic professional services team. This person would join our team in Canada and must be based in Toronto.
The purpose of this role is to work with colleagues to:
Work with clients and Program Manager, Architects, Developers, and Technical Lead to understand the technical needs and requirements to develop the modelling solution.
Work to translate business requirements into technical solution requirements and then develop timelines, identify resources, and finalize work scoping to support database development.
Document and provide scope summary to technical lead for approval, including implementation specifications and timelines.
Be a contributor in designing, developing code, producing deliverables, and analysing results.
Facilitate knowledge transfer to the client by demonstrating Integrate Financial Projections/Assumption Manager, Model Development, Compute, Data Management, and Data Exchange Interface (DEI) functionality.
Work with the project teams to structure MG-ALFA models for production and assess models for performance.
Use established IT approaches to offer services or refer appropriate resources as needed.
Proactively troubleshoot and resolve barriers and issues to successful delivery.
Be detail focused while managing different priorities.
Establish, review, and validate quality of programming and analysis.
Work with project team to evaluate and ensure the overall integrity of the design and solution.
Provide timely response to technical related questions/issues and provide advice on use of solution in meeting customer objectives.
Maintain timely and effective communication with program team and client.
Required Qualifications:
Undergraduate degree in Actuarial Science, or a similar mathematical or quantitative program of study.
Completion of at least two Society of Actuaries (SOA) exams.
Actively pursuing the ASA designation from the Society of Actuaries.
Minimum of one year of full-time work experience in an actuarial role (excluding time spent in internship roles).
Additional Desired Skills:
Strong quantitative background.
Proficiency in Excel, and programming languages such as VBA, R, Python.
Insurance product modeling experience and MG-ALFA and Integrate experience, in particular, would be an asset.
Ability to analyze and apply creative problem solving both independently and within a team.
Self-motivated individual with a sense of intellectual curiosity and a results-oriented work ethic.
Proven ability to handle multiple projects and tasks, prioritizing and meeting deadlines.
Strong written and verbal communication skills, along with the ability and willingness to clearly articulate ideas.
The desire and ability to work in a fast-paced environment where the client is always first.
Prior consulting experience or a background in individual life insurance a plus, but not necessary.
Candidates hired into this role will be required to work in-person in the Milliman office in Toronto, ON on a weekly basis, but flexible work arrangements will be considered.
Benefits are provided for all full-time employees.
All qualified applicants will receive consideration for employment, without regard to race, color, religion, sex, sexual orientation, gender identity, national origin, disability, or status as a protected veteran.
View all jobs at Milliman
From the blog
Expert tips on actuarial career growth and development.
You've aced the actuarial job interview and an offer is on the table – congratulations! But now, the real challenge begins: negotiation.
Actuaries never stop learning. There are loads of industry webinars and conferences out there, but I prefer reading blogs and listening to podcasts.
Over the past few weeks, I've spoken with lots of actuarial analysts who are pretty anxious about AI.