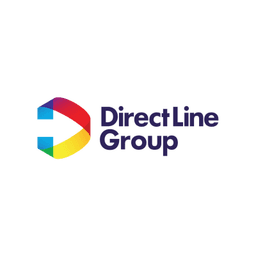 View all jobs at Direct Line Group
Direct Line Group is hiring a
Head of Reserving
At Direct Line Group, insurance is just the start. Combining decades of industry experience with talented people in every field from data, technology, customer care and auto repair, to HR, finance and procurement, we're a customer-obsessed market powerhouse. And we all work together to be brilliant for customers, every single day.
We have an exciting opportunity for an experienced Reserving Actuary to join our Corporate Actuarial leadership team as Head of Group Reserving. Our Corporate Actuarial teams deal with risk on a billion-pound scale. Bringing together the widest range of skills, tools, and information, they calculate the risk involved in any given policy – and ultimately a potential claim. Market leading techniques. Maximised profitability. Business-wide connection. That's how we support some of the UK's most recognisable brands to grow and develop.
As Head of Reserving, you will lead the Reserving function - providing strategic direction and oversight for the portfolio (both personal and commercial lines) as well as managing complex projects as needed. You will deliver reserving and monitoring, with input to forecasting and associated decision making, and support with high-level reviewing for accuracy.
Key Accountabilities
Investigate, analyse and propose solutions to complex Reserving and/or Monitoring issues- communicating results effectively both internally and externally
Ensure models built for reserving or other applications use appropriate techniques & data and are effective, efficient, high quality, well documented & verifiable
Lead and role model effective performance management – always providing feedback and looking for ways to develop your immediate and wider team of Reserving Actuaries
Communicate effectively within the team and to external stakeholders to ensure thorough and accurate understanding of issues and resolutions. Build strong stakeholder relationships and organisational network. Able to resolve conflicts for the company's benefit.
Ensure that own professional and industry knowledge is always up to date. Actively share knowledge and experience to always drive and advise on best practice within Corporate Actuarial and across the business.
Demonstrate a pro-active and robust approach to maintaining the risk and control environment with responsibility for review and validation of data used in reserving and maintaining high standards of auditability throughout the end-to-end reserving process.
Be aware of and direct the team in complying on an ongoing basis with the requirements of relevant professional/regulatory/risk management frameworks, e.g. Technical Actuarial Standards, Solvency II, IFRS 17 & UK GAAP requirements.
What we're looking for:
Significant Reserving and management experience within general personal insurance – with deep understanding of legislative reform and new accounting and actuarial practises (e.g. IFRS17, Solvency II)
Strong communication skills – with an ability to build rapport
Critical thinking and judgement in relation to insurance risk and quantification of liabilities;
Proficient in using data to extract insight using a variety of forward-facing tools to set up efficient, repeatable processes: e.g. R, Python, SQL, Power BI, Tableau, Alteryx.
Ways of Working
Here at Direct Line Group, we recognise the importance of flexibility, not only in our personal lives but also in the way we work. Our mixed model way of working offers a 'best of both worlds' approach combining the best parts of home and office-working, offering flexibility for everyone. Corporate Actuarial teams work c.1-2x/weekly in our new state-of-the-art London Bridge office for collaborative, purposeful meetings and events. Please let our Talent Acquisition team know if there's any concerns around this; we'll do our best to be as supportive as we can.
Benefits
Flexible annual leave – 30 days at this level. You also have the option to buy or sell up to 5 days each year too to suit you the way you want it to!
9% employer contribution into your pension – regardless of whether or not you pay into the pension plan. You can also opt to take this is a cash benefit instead.
Annual bonus of upto 45% - dependent on personal and company performance
50% off home, motor and pet insurance
Free travel insurance
Free Green Flag breakdown cover
Life assurance
Income protection
Access to company car and cycle to work schemes
Retail discounts to your everyday shopping needs!
Life at DLG
Direct Line Group is an equal opportunity employer. We value diversity and we're committed to making DLG a truly inclusive place to work. We recognise and embrace that people work in different ways and we'll always adapt as much as possible so you have the best and most comfortable working environment that we can offer. We know you're more than a CV, and the things that make you, you, can bring real potential to DLG. If you need us to make any adjustments to our recruitment process, please speak to our recruitment team who will be happy to support you!
Difference makes us who we are. We believe everyone should feel comfortable to bring their whole selves to work – that's why we champion diverse voices, build workplaces that work for people, and invest in the things that matter. From senior leadership to inclusivity networks, adaptive working to inclusion training, we've made it our mission to give you everything you need to be authentically you.
View all jobs at Direct Line Group
From the blog
Expert tips on actuarial career growth and development.
You've aced the actuarial job interview and an offer is on the table – congratulations! But now, the real challenge begins: negotiation.
Actuaries never stop learning. There are loads of industry webinars and conferences out there, but I prefer reading blogs and listening to podcasts.
Over the past few weeks, I've spoken with lots of actuarial analysts who are pretty anxious about AI.