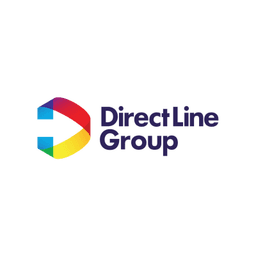 View all jobs at Direct Line Group
Direct Line Group is hiring a
Senior Pricing SME
Senior Pricing SME - Centre of Expertise
Location: Leeds, London & Home (office visits c. once per month)
Join us as a Senior Pricing Manager within our Centre of Excellence, where you'll have the opportunity to deliver thought leadership and support in shaping the future of our pricing & underwriting outcomes through transformation.
At Direct Line Group, insurance is just the start. Combining decades of industry experience with talented people in every field, we're a customer-obsessed market powerhouse. And we all work together to be brilliant for customers, every single day.
Pricing and Underwriting is a complicated world, where historical data, geospatial information, and mathematical models meet talented analysts. Pricing our products is a fine line between balancing our business goals and customer needs. That's why our pricers and underwriters are the best of the best. They reduce risk and predict future events ensuring our business can continue to grow whilst each and every one of our consumers gets the best price.
Joining our Centre of Expertise within Pricing & Underwriting you'll work alongside a range of P&U strategic experts who work holistically across the whole of our Pricing & Underwriting Chapter to enable and support our squads to deliver. Additionally, you'll parachute into specific teams as needed to provide specialist expertise, unblock issues and enable delivery – which will be integral to the wider success of the P&U Chapter.
Our mission is to be a best-in-class function. And, to be the best of the best we need to be curious and solution focused. This is where your expertise comes into play, as you leverage your broad knowledge and experience within pricing to lead and deliver our pricing transformation projects, taking our Pricing & Underwriting Chapter to new heights…
These are some of the activities you'll be involved in:
Providing pricing, costing and actuarial thought leadership and advice across the P&U Chapter
Shaping thinking on future risks, risk appetite & future opportunities
Providing a strategic view of pricing capability roadmaps, supporting our P&U leadership team in the process
Proactive development of new approaches to Pricing
Work with underwriting as well as the wider P&U chapter to delivery value across P&U
We are keen to meet enthusiastic, passionate and curious individuals with a breadth of experience across pricing. Key is your desire to 'T' shape, developing your expertise but also broadening your wider knowledge to enable you to embrace and deliver lots of different scenarios and challenges.
A commercial mentality with strong data expertise and the ability to identify risks and opportunities across the function
Strong external pricing network to be able to bring your external marketplace, customer and competitor knowledge to the team
Whilst this is a more strategic and consultative role, we are looking for individuals with previous technical experience within pricing and relevant software such as Radar Emblem, model building etc. as to be able to guide and advise our teams
Ability to positively influence a range of stakeholders including our leadership team
We recognise we wouldn't be where we are today without our people and the wide variety of perspectives and life experiences they bring. That's why we offer excellent benefits to suit your lifestyle and a flexible working model combining the best parts of home and office-working, varying with the nature of your role. Core benefits include:
9% employer contributed pension
50% off home, motor and pet insurance plus free travel insurance and Green Flag breakdown cover
Up to 20% annual bonus
30 days holiday + bank holidays
Private medical insurance for yourself
EV car scheme allows all colleagues to lease a brand new electric or plug-in hybrid car in a tax efficient way.
Buy as you earn share scheme
Employee discounts and cashback
Plus many more
We recognise and embrace people that work in different ways so if you need any reasonable adjustments within this recruitment process, please reach out to us and we can discuss how we can support you with this.
There's no-one else like you. No-one with the exact same mix of strengths, quirks, skills, and thoughts. That's why you could belong here. As part of a team, in a place that empowers you to be the best you can be. We're proud of who we are, of what we do, and what every one of us brings. Direct Line Group is an equal opportunity employer, and we think diversity of background and thinking is a big strength in our people. We know you're more than a CV, and the things that make you, you, are what bring potential to our business.
Join us. Help us keep innovating and putting customers at the heart of everything. To be an insurance company of the future. When we work together, we can all achieve great things. Inspiring, challenging, and supporting each other to aim higher.
Together we're one of a kind.
View all jobs at Direct Line Group
From the blog
Expert tips on actuarial career growth and development.
You've aced the actuarial job interview and an offer is on the table – congratulations! But now, the real challenge begins: negotiation.
Actuaries never stop learning. There are loads of industry webinars and conferences out there, but I prefer reading blogs and listening to podcasts.
Over the past few weeks, I've spoken with lots of actuarial analysts who are pretty anxious about AI.