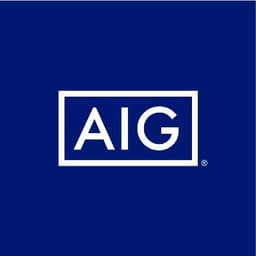 View all jobs at AIG
AIG is hiring a
Portfolio Analytics Analyst
Who we are
American International Group, Inc. (AIG) is a leading global insurance organization. AIG member companies provide a wide range of property casualty insurance in approximately 70 countries and jurisdictions. These diverse offerings include products and services that help businesses and individuals protect their assets and manage risks.
What you need to know:
The Portfolio Analytics Analyst will be responsible for supporting the UK Profit Centre, providing granular performance monitoring and supporting the portfolio optimization process, as well as involvement on a number of other UK related workstreams. This key role will be highly visible, as you will have the opportunity to interact with and advise senior management within this region. We are looking for an individual who is motivated, intellectually curious, has the ability to manage multiple priorities, and is driven to enhance existing processes.
This role would be a fantastic career move for someone who is working towards their actuarial qualifications, or someone who is currently working in an Analyst role who would like to pursue a career in actuarial.
Some of the key responsibilities include:
Provide the UK Profit Centres with the actuarial support they require to profitably grow their business and take remedial action where needed.
Support the development, alignment, and execution of portfolio strategies, working with home and regional team.
Contribute to the Monthly and Quarterly Business Review process and other key senior Management Information requests.
Support growth and remediation plans by coordinating the actuarial analysis across both pricing and reserving functions, including monitoring growth and remediation plans.
Contribute to reviewing the annual Underwriting and Reinsurance Opinions around sufficiency of premiums.
Support the review of budget UK loss ratios and any ad hoc analyses, including IO/PO Budget process.
Coordinate responses to regulatory requests and provide support to key regulatory projects.
Support the Actuarial relationship with external auditors and independent reserve reviewers.
Comply with key regulatory and risk management procedures.
What we're looking for:
Degree in Mathematics or related discipline.
3+ years experience in an Analyst role
Relevant actuarial experience with proficiency in actuarial pricing concepts / methodologies preferred
Strong analytical and problem solving skills.
Work well both independently and as part of a team.
Expertise in Excel, plus another programming language, such as SQL, Python or R
Excellent communication, presentation, and interpersonal skills.
A look at our Benefits
We're proud to offer a range of employee benefits and resources that help you protect what matters most - your health care, savings, financial protection and wellbeing. We provide a variety of leaves for personal, health, family and military needs. For example, our "Giving Back" program allows you to take up to 16 hours a year to volunteer in your community. Our global mental health and wellness days off provide all colleagues with a paid day off to focus on their mental health and wellbeing.
We also believe in fostering our colleagues' development and offer a range of learning opportunities for colleagues to hone their professional skills to position themselves for the next steps of their careers. We have a tuition reimbursement program for eligible colleagues to enhance their education, skills, and knowledge in areas that relate to their current position or future positions to which they may transfer or progress.
We are an Equal Opportunity Employer
American International Group, Inc., its subsidiaries and affiliates are committed to be an Equal Opportunity Employer and its policies and procedures reflect this commitment. We provide equal opportunity to all qualified individuals regardless of race, color, religion, age, gender, gender expression, national origin, veteran status, disability or any other legally protected categories such as sexual orientation.
At AIG, we believe that diversity and inclusion are critical to our future and our mission – creating a foundation for a creative workplace that leads to innovation, growth, and profitability. Through a wide variety of programs and initiatives, we invest in each employee, seeking to ensure that our people are not only respected as individuals, but also truly valued for their unique perspectives.
AIG is committed to working with and providing reasonable accommodations to job applicants and employees with physical or mental disabilities. If you believe you need a reasonable accommodation in order to search for a job opening or to complete any part of the application or hiring process, please send an email to candidatecare@aig.com. Reasonable accommodations will be determined on a case-by-case basis.
View all jobs at AIG
From the blog
Expert tips on actuarial career growth and development.
You've aced the actuarial job interview and an offer is on the table – congratulations! But now, the real challenge begins: negotiation.
Actuaries never stop learning. There are loads of industry webinars and conferences out there, but I prefer reading blogs and listening to podcasts.
Over the past few weeks, I've spoken with lots of actuarial analysts who are pretty anxious about AI.