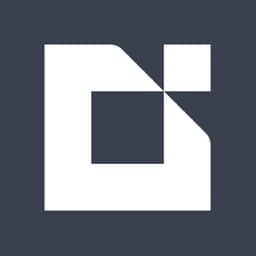 View all jobs at Milliman
Milliman is hiring an
Actuarial Intern
About Milliman
Milliman is among the world's largest providers of actuarial, risk management, and related technology and data solutions. Our consulting and advanced analytics capabilities encompass healthcare, property and casualty insurance, life insurance and financial services, and employee benefits.
With more than 4,800 employees and revenue of US$1.43 billion in 2022, the firm serves the full spectrum of business, financial, government, union, education, and nonprofit organizations.
Founded in 1947, Milliman today has offices in principal cities worldwide, covering markets in North America, Latin America, Europe, Asia and the Pacific, the Middle East, and Africa.
Job Description
The Milliman Shanghai office provides consulting services to a broad array of clients in the Property & Casualty and Health fields. We are looking for full-time/part-time interns. This position provides excellent opportunities for professional development and advancement.
Location: Shanghai
Expected Internship Period: 2023-2024 intern for at least 6 months.
Job Responsibilities:
Assisting with research and marketing projects in Property & Casualty and Health fields.
Assisting with regular reserving and pricing projects
Updating the presentation material for the industry forum in the Health field
Understanding, operating, and modifying complex spreadsheet tools
Presenting results to peers, project managers, and client relationship managers
Drafting written reports and preparing other external/internal correspondence
Preparing and documenting project files
What we look for:
Undergraduate or postgraduate with major in Actuarial Science, Insurance, Statistics, Mathematics or related fields are preferred.
Proficiency in English and Chinese Mandarin
Strong communication (written and oral), and organizational skills
Proficiency with spreadsheets and database applications (Microsoft Office products)
Research experience a plus
R, SQL, SAS knowledge a plus
Strong quantitative and analytical skills
Client-focused, results-driven, and detail-oriented
Strong time management skills
Self-motivated and creative problem solver
Ability to work independently and in a team environment
View all jobs at Milliman
From the blog
Expert tips on actuarial career growth and development.
You've aced the actuarial job interview and an offer is on the table – congratulations! But now, the real challenge begins: negotiation.
Actuaries never stop learning. There are loads of industry webinars and conferences out there, but I prefer reading blogs and listening to podcasts.
Over the past few weeks, I've spoken with lots of actuarial analysts who are pretty anxious about AI.