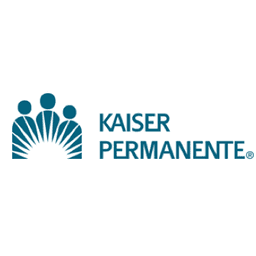 View all jobs at Kaiser Permanente
Kaiser Permanente is hiring a
Senior Actuarial Analyst
This position is remote, however candidates must reside within the States that we operate in, which include California, Colorado, Georgia, Hawaii, Illinois, Maryland, Oregon, and Virginia. This individual contributor is primarily responsible for providing support for researching and determining the likelihood of financial risk to the organization, reviewing actuarial documentation for accuracy, supporting product line evaluation and actuarial modeling, and supporting financial risk and opportunity analyses.
Essential Responsibilities:
Pursues self-development and effective relationships with others by sharing resources, information, and knowledge with coworkers and customers; listening, responding to, and seeking performance feedback; acknowledging strengths and weaknesses; assessing and responding to the needs of others; and adapting to and learning from change, difficulties, and feedback.
Completes work assignments by applying up-to-date knowledge in subject area to meet deadlines; following procedures and policies and applying data, and resources to support projects or initiatives; collaborating with others, often cross-functionally, to solve business problems; supporting the completion of priorities, deadlines, and expectations; communicating progress and information; identifying and recommending ways to address improvement opportunities when possible; and escalating issues or risks as appropriate.
Supports actuarial documentation by assisting with the preparation and review for accuracy of the actuarial portion of financial reports and tax returns; and responses to insurance regulations.
Supports product line evaluations by assisting with analysis of product line financials, pricing, reserve, valuation , cash flow analysis; and documenting product line performance, risk, and assumptions used in product development.
Assists with actuarial research by conducting literature reviews with limited direction on standards, assumptions, competition, and the legal and regulatory environment.
Analyzes financial risks and opportunities by applying basic actuarial methods; collecting data; and assisting with interpreting actuarial analyses.
Supports collaborations with peer-level business partners by translating actuarial constructs into non-technical explanations; and complying with the Actuarial Standards of Practice.
Supports actuarial modeling by learning and using actuarial models; assisting with the application of alternative assumptions and forecasts using in-house models or actuarial software; and validating the data.
Minimum Qualifications:
Bachelors degree in mathematics or related field AND Minimum two (2) years actuarial experience. Additional equivalent work experience in a directly related field may be substituted for the degree requirement.
Passed at least 4 actuarial exams toward an ASA or ACAS certification.
Preferred Qualifications:
Three (3) years experience with databases and spreadsheets.
Bachelor's degree in statistics, actuarial science, mathematics , engineering, or physics.
Pay Range: $96800 - $125290 / year
The ranges posted above reflect the location in the job posting. The salary range may vary if you reside in a different location or state than the location posted.
Travel: No
At Kaiser Permanente, equity, inclusion and diversity are inextricably linked to our mission, and we aim to make it a part of everything we do. We know that having a diverse and inclusive workforce makes Kaiser Permanente a better place to receive health care, a more supportive partner in our communities we serve, and a more fulfilling place to work. Working at Kaiser Permanente means that you agree to and abide by our commitment to equity and our expectation that we all work together to create an inclusive work environment focused on a sense of belonging and wellbeing.
Kaiser Permanente is an equal opportunity employer committed to a diverse and inclusive workforce. Applicants will receive consideration for employment without regard to race, color, religion, sex (including pregnancy), age, sexual orientation, national origin, marital status, parental status, ancestry, disability, gender identity, veteran status, genetic information, other distinguishing characteristics of diversity and inclusion, or any other protected status.
View all jobs at Kaiser Permanente
From the blog
Expert tips on actuarial career growth and development.
You've aced the actuarial job interview and an offer is on the table – congratulations! But now, the real challenge begins: negotiation.
Actuaries never stop learning. There are loads of industry webinars and conferences out there, but I prefer reading blogs and listening to podcasts.
Over the past few weeks, I've spoken with lots of actuarial analysts who are pretty anxious about AI.