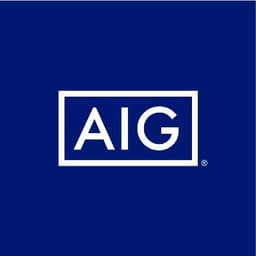 View all jobs at AIG
AIG is hiring a
Senior Python Developer
Who we are
American International Group, Inc. (AIG) is a leading global insurance organization. AIG member companies provide a wide range of property casualty insurance in approximately 70 countries and jurisdictions. These diverse offerings include products and services that help businesses and individuals protect their assets and manage risks.
Get to know the business
The International Rater Delivery Team within Global Pricing - Actuarial develop commercial rating solutions for underwriting teams within AIG. Calibrated through predictive modelling and market insights, the raters are used by underwriters to guide pricing and risk selection and are critical to AIG's long-term profitability.
The team works alongside North America counterparts, Product Actuaries, Underwriters, and the other teams within Global Pricing (Modelling and Analytics, Pricing MI and Pricing Effectiveness) to provide a comprehensive approach to pricing and portfolio optimization.
What you need to know:
This is a fantastic new role which will be instrumental to the team's development. You will have the opportunity to help mould this team by building out processes, structure and best practices, and you will have the opportunity to work on the development of products that are critical to our business.
This role is suited to an experienced Developer who is keen to start or continue a career in the insurance industry, be self-motivated to research and learn new techniques and have a passion for using code and software engineering techniques when approaching analytical tasks.
Some of the key responsibilities include:
Develop and update critical raters on AIG's future state rating platform, hyperexponential reNew, a Python-based commercial rating solution
Support Product Actuaries in building and maintaining raters.
Help support the global team in the development and maintenance of the rater target operating model, rater standards, procedures, and guidelines.
Take ownership of projects utilizing Agile planning approaches
Apply rigorous coding standards in reviewing the work of others and managing junior resources.
Help team to develop DevOps best practices and train and support other actuarial team members in the use of advanced software engineering approaches.
What we're looking for:
At least five years of relevant experience, particularly in development and maintenance of Python based systems
Degree in mathematics or computer science related discipline
Significant experience of coding in Python – understanding of advanced coding techniques (abstraction, design patterns, unit testing) and CI/CD tooling and processes to ensure high quality results
Expertise in Excel, SQL, VBA, JavaScript or other programming languages would be useful
Strong analytical and problem solving skills
Experience of working within an Agile framework
Able to be responsive to service needs and operational demands
Proven ability to manage a portfolio of projects
A look at our Benefits
We're proud to offer a range of employee benefits and resources that help you protect what matters most - your health care, savings, financial protection and wellbeing. We provide a variety of leaves for personal, health, family and military needs. For example, our "Giving Back" program allows you to take up to 16 hours a year to volunteer in your community. Our global mental health and wellness days off provide all colleagues with a paid day off to focus on their mental health and wellbeing.
We also believe in fostering our colleagues' development and offer a range of learning opportunities for colleagues to hone their professional skills to position themselves for the next steps of their careers. We have a tuition reimbursement program for eligible colleagues to enhance their education, skills, and knowledge in areas that relate to their current position or future positions to which they may transfer or progress.
We are an Equal Opportunity Employer
American International Group, Inc., its subsidiaries and affiliates are committed to be an Equal Opportunity Employer and its policies and procedures reflect this commitment. We provide equal opportunity to all qualified individuals regardless of race, color, religion, age, gender, gender expression, national origin, veteran status, disability or any other legally protected categories such as sexual orientation. At AIG, we believe that diversity and inclusion are critical to our future and our mission – creating a foundation for a creative workplace that leads to innovation, growth, and profitability. Through a wide variety of programs and initiatives, we invest in each employee, seeking to ensure that our people are not only respected as individuals, but also truly valued for their unique perspectives.
AIG is committed to working with and providing reasonable accommodations to job applicants and employees with physical or mental disabilities. If you believe you need a reasonable accommodation in order to search for a job opening or to complete any part of the application or hiring process, please send an email to candidatecare@aig.com. Reasonable accommodations will be determined on a case-by-case basis.
View all jobs at AIG
From the blog
Expert tips on actuarial career growth and development.
You've aced the actuarial job interview and an offer is on the table – congratulations! But now, the real challenge begins: negotiation.
Actuaries never stop learning. There are loads of industry webinars and conferences out there, but I prefer reading blogs and listening to podcasts.
Over the past few weeks, I've spoken with lots of actuarial analysts who are pretty anxious about AI.