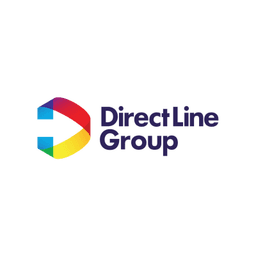 View all jobs at Direct Line Group
Direct Line Group is hiring a
Principal Pricing Analyst (Commercial Insurance)
Principal Pricing Analyst
London & Home (office visits 1-2x a week)
Join us as a Principal Pricing Analyst within our Commercial Pricing Team.
About Us:
At Direct Line Group, insurance is just the start. Combining decades of industry experience with talented people in every field, we're a customer-obsessed market powerhouse. And we all work together to be brilliant for customers, every single day.
Pricing and Underwriting is a complicated world, where historical data, geospatial information, and mathematical models meet talented analysts. Pricing our products is a fine line between balancing our business goals and customer needs. That's why our pricers and underwriters are the best of the best. They reduce risk and predict future events ensuring our business can continue to grow whilst each and every one of our consumers gets the best price.
What you'll be doing:
Working closely with one of our Commercial Pricing Managers in delivering pricing for Commercial Lines you'll be responsible for planning and delivering price recommendations and their implementation. You'll operate with a curious and solution focussed mindset and be given autonomy and ownership to enable you to add real value to our business.
N.B This is a hybrid opportunity and you'll need to be in the London office once per week.
You'll report into one of our Commercial Motor Pricing Managers joining our Commercial Lines team who play an increasingly meaningful part of Direct Line Group's success story.
Deliver pricing recommendations for all Packages products in support of day-to-day trading performance targets and the pricing strategy.
Enhance monitoring tools to understand the performance of the products and mix changes.
Contribute towards upskilling and the wider development of skills across the pricing and underwriting department.
Build strong relationships with a wide variety of teams in order to shape the delivery of pricing projects and recommendations.
Use your knowledge, negotiation skills and specialist technical knowledge to deliver upon objectives.
Create innovative and technical pricing solutions which contribute to the product and portfolio success as well as building capability in increasing the efficiency and accuracy of delivery.
Ensure that pricing controls are followed with respect to rate testing, implementation and adherence to the wider company risk appetite.
Ensure compliance with core Direct Line Group Policies, statutory and regulatory requirements, governance controls (including all relevant risk minimum standards) and timely completion of risk and audit actions.
What we're looking for:
Previous experience in a similar role within insurance with the ability to demonstrate the leadership and delivery of various projects
Skills in the analysis & interpretation of data and building relationships with Underwriting, Finance & Reserving functions
Expertise in different types of pricing software, such as SAS, Emblem, Altryx and actuarial techniques e.g. reserving, awareness of capital modelling, pricing techniques (e.g. GLM, experience rating)
What we'll give you
We recognise we wouldn't be where we are today without our colleagues, that's why we offer excellent benefits designed to suit your lifestyle:
9% employer contributed pension
50% off home, motor and pet insurance plus free travel insurance and Green Flag breakdown cover
Additional optional Health and Dental insurance
Up to 10% annual bonus
EV car scheme allows all colleagues to lease a brand new electric or plug-in hybrid car in a tax efficient way.
Generous holidays
Buy as you earn share scheme
Employee discounts and cashback
Ways of Working
Our mixed model way of working offers a 'best of both worlds' approach combining the best parts of home and office-working, offering flexibility for everyone. How much you'll be in the office depends on your role, and we'll consider the flexible working options that work best for you.
We recognise and embrace people that work in different ways so if you need any reasonable adjustments within this recruitment process, please reach out to us and we can discuss how we can support you with this.
There's no-one else like you. No-one with the exact same mix of strengths, quirks, skills and thoughts. That's why you could belong here. As part of a team of brilliant individuals, in a place that empowers you to be the best you can be. We're proud of who we are, of what we do, and what every single one of us brings. Join us. Help us keep innovating and putting customers at the heart of everything. To be an insurance company of the future. When we work together, we can all achieve great things. Inspiring, challenging, and supporting each other to aim higher.
Together we're one of a kind.
We recognise and embrace people that work in different ways so if you need any reasonable adjustments within this recruitment process, please reach out to us and we can discuss how we can support you with this.
View all jobs at Direct Line Group
From the blog
Expert tips on actuarial career growth and development.
You've aced the actuarial job interview and an offer is on the table – congratulations! But now, the real challenge begins: negotiation.
Actuaries never stop learning. There are loads of industry webinars and conferences out there, but I prefer reading blogs and listening to podcasts.
Over the past few weeks, I've spoken with lots of actuarial analysts who are pretty anxious about AI.