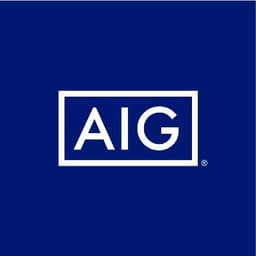 View all jobs at AIG
AIG is hiring an
Associate Actuary (Private Client Group)
Who we are
American International Group, Inc. (AIG) is a leading global insurance organization. Building on 100 years of experience, today AIG member companies provide a wide range of property casualty insurance, life insurance, retirement solutions, and other financial services to customers in more than 80 countries and jurisdictions. These diverse offerings include products and services that help businesses and individuals protect their assets, manage risks and provide for retirement security.
Get to know the business
General Insurance is a leading provider of insurance products and services for commercial and personal insurance customers. It includes one of the world's most far-reaching property casualty networks. General Insurance offers a broad range of products to customers through a diversified, multichannel distribution network.
As an actuary at AIG, you will be challenged and encouraged to reach your greatest potential. Every day will bring new opportunities to stretch your analytical and problem-solving skills as you improve how we predict and mitigate risk. Our Financial Actuaries are on the frontlines, quantifying risk, pricing insurance and reserving losses for AIG's major regulated and rated insurance operating companies globally. Portfolio Analytics and Pricing Actuaries support AIG's businesses and are responsible for technical pricing, product development analytics and performance measurement. They collaborate with Marketing, Operations and Financial Management.
About the role
We are seeking an actuarial professional with industry expertise to support Personal Lines Pricing for the AIG Private Client Select Insurance Services. The pricing actuary will be responsible for working with the product, underwriting, compliance, and finance teams to develop and execute our rate plans and provide customized pricing support for unique risks. They will partner with other pricing actuaries in implementing best practices for analytical techniques.
Candidate must have skills to work within a team while contributing directly to select areas as needed. Background in property & casualty pricing is essential. Familiarity with personal lines & homeowners is a plus. As part of the larger PCG Actuarial team, the actuary is expected to work seamlessly with the PCG reserving, countrywide modeling & analytics teams. The role also partners with Product, Finance, Data, and IT.
What you need to know:
Run and review rate indications
Develop rating proposals working with the Product team
Support premium raters, and the rating validation & testing process
Extract/review data quality and help build databases relevant to personal lines
Produce state rate filings and respond to department inquiries and objections
Do various pricing analysis on territories and /or segments as needed / requested
Work closely with the accounting and finance teams to support all monthly, quarterly, and annual reporting needs
Work with analytics / modeling staff to interpret and apply research
Clearly and concisely improve the documentation of all procedures
Provide timely support for all audit requests
Assist in the development of product and pricing strategies.
Work extensively with the claims team to obtain updated loss information
Work closely with other actuaries in the unit on reserving / modeling / data
Develop and maintain analysis to fit company process changes and add efficiency to current procedures
Build / enhance reports and assist in developing product and/or actuarial reports
Prepare actuarial memorandum
Respond to various ad hoc requests and special projects as they arise
What we're looking for:
BS in Actuarial Science, Mathematics, Statistics, or related area
CAS Exam 5 and +, working towards Actuarial designations
Proven track record in property & casualty pricing/reserving, personal lines and/or high net worth experience preferred
Strong analytical and problem-solving skills
Strong business and collaboration skills, and responsive to service needs and operational demands
Proficiency in Excel required. SQL, R, or other similar programming languages preferred
Effective time management skills
Excellent communication, presentation, and interpersonal skills
Customer focus
The job can only be performed in the state location(s) listed.
For positions based in NYC, the base salary range is $108,000-$135,000. For positions based in Jersey City, NJ, the base salary range is $90,000-$120,000. In addition, the position is eligible for a bonus in accordance with the terms of the applicable incentive plan. We're proud to offer a range of competitive benefits, a summary of which can be viewed here: AIG Benefits Overview.
A look at our Benefits
We're proud to offer a range of employee benefits and resources that help you protect what matters most - your health care, savings, financial protection and wellbeing. We provide a variety of leaves for personal, health, family and military needs. For example, our "Giving Back" program allows you to take up to 16 hours a year to volunteer in your community. Our global mental health and wellness days off provide all colleagues with a paid day off to focus on their mental health and wellbeing.
We also believe in fostering our colleagues' development and offer a range of learning opportunities for colleagues to hone their professional skills to position themselves for the next steps of their careers. We have a tuition reimbursement program for eligible colleagues to enhance their education, skills, and knowledge in areas that relate to their current position or future positions to which they may transfer or progress.
We are an Equal Opportunity Employer
American International Group, Inc., its subsidiaries and affiliates are committed to be an Equal Opportunity Employer and its policies and procedures reflect this commitment. We provide equal opportunity to all qualified individuals regardless of race, color, religion, age, gender, gender expression, national origin, veteran status, disability or any other legally protected categories such as sexual orientation.
View all jobs at AIG
From the blog
Expert tips on actuarial career growth and development.
You've aced the actuarial job interview and an offer is on the table – congratulations! But now, the real challenge begins: negotiation.
Actuaries never stop learning. There are loads of industry webinars and conferences out there, but I prefer reading blogs and listening to podcasts.
Over the past few weeks, I've spoken with lots of actuarial analysts who are pretty anxious about AI.