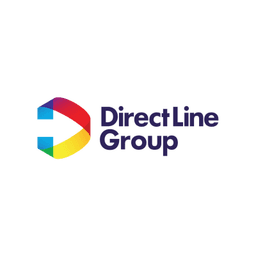 View all jobs at Direct Line Group
Direct Line Group is hiring an
Assistant Capital Manager
Why Join Us:
At Direct Line Group, we understand the pivotal role of capital management in ensuring our financial stability. As Assistant Capital Manager, you will play a crucial part in supporting the Head of Capital and Reinsurance, contributing to the production and monitoring of capital forecasts and providing planning data information to both internal and external stakeholders.
Join us and become an integral member of a dynamic, multi-disciplinary team that spans across the CFO and the wider business.
The Role:
Within the Capital Management team, we are committed to shaping the financial future of Direct Line Group. As Assistant Capital Manager, you will have the opportunity to lead and collaborate with finance teams, influence capital planning, and drive financial recommendations across various aspects of our business.
This role is a Fixed Term Contract for 9 months with the
Key Accountabilities:
Support the analysis and recommendations on balance sheet structuring.
Support finance recommendations regarding capital planning, dividend proposals, dividend policy, Weighted Average Cost of Capital, and risk appetite, including contingent management actions.
Manage the production and delivery of the Solvency Ratio and influence the direction of the Group's approved internal model.
Monitor capital requirements from rating agencies and other external parties.
Assist in the production and analysis of capital deployment efficiency, including capital allocation and performance metrics.
Take responsibility for the review and implementation of the Capital Management Minimum Standard.
What we're looking for:
This role would suit someone with curiosity and a growth mindset. Ideally, we're looking for someone who is qualified or part-qualified in fields such as Accounting, Actuarial, or CII, with a strong understanding of the financial dynamics of the insurance industry.
You'll be proficient in Solvency 2, insurance accounting, and company law, and you'll understand capital markets, reinsurance, and financial structures.
You'll be comfortable in leading, collaborating with, challenging, and influencing senior stakeholders in multi-disciplinary teams across Direct Line Group.
Join us in shaping the financial future of Direct Line Group and become a key player in Capital Management. If you possess the skills we are looking for we'd love you to apply and be part of our team.
Ways of Working
Our mixed model way of working offers a 'best of both worlds' approach combining the best parts of home and office-working, offering flexibility for everyone. You'll spend some of your time working from our new London Riverbank House office, and the rest of your time based at home.
Benefits
We recognise we wouldn't be where we are today without our colleagues, that's why we offer excellent benefits designed to suit your lifestyle:
9% employer contributed pension
50% off home, motor and pet insurance plus free travel insurance and Green Flag breakdown cover
Eligible for annual bonus of up to 10%
EV car scheme allows all colleagues to lease a brand new electric or plug-in hybrid car in a tax efficient way.
Generous annual leave
Buy as you earn share scheme
Employee discounts and cashback
Plus many more
Being yourself
Direct Line Group is an equal opportunity employer, and we think diversity of background and thinking is a big strength in our people. We're delighted to feature as one of the UK's Top 50 Inclusive Employers and are committed to making our business an inclusive place to work, where everyone can be themselves and succeed in their careers.
We know you're more than a CV, and the things that make you, you, are what bring potential to our business. We recognise and embrace people that work in different ways so if you need any adjustments to our recruitment process, please speak to the recruitment team who will be happy to support you.
View all jobs at Direct Line Group
From the blog
Expert tips on actuarial career growth and development.
You've aced the actuarial job interview and an offer is on the table – congratulations! But now, the real challenge begins: negotiation.
Actuaries never stop learning. There are loads of industry webinars and conferences out there, but I prefer reading blogs and listening to podcasts.
Over the past few weeks, I've spoken with lots of actuarial analysts who are pretty anxious about AI.