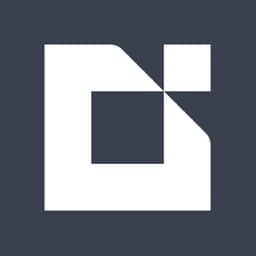 View all jobs at Milliman
Milliman is hiring an
Actuarial Analyst (Life)
Actuarial analyst with 0-2 years' experience
We are now accepting applications for an Actuarial Analyst / Actuarial Associate position in our Hong Kong Life consulting team. The exact position offered will depend on your experience and exam progress. As a core part of our team, you will support the development and delivery of a diverse range of consulting activities across multiple markets in Asia Pacific. This is likely to include work in the following areas, amongst others:
Mergers and acquisitions;
Reserving analysis;
Product development and pricing;
Data analysis and validation;
Modelling and model validation;
Market research and analysis; and
Risk and capital management.
Milliman will provide training throughout your career to help you to develop into an actuarial consultant who is able to provide effective solutions to the challenges facing our clients. You will be exposed to a wide range of client assignments, enabling you to build a strong portfolio of experience, and you will receive on-the-job training to assist you in your day-to-day work.
During your career at Milliman you will also be involved in our marketing efforts, through participating in research and development activities, preparing material for publication, and assisting and participating in proposals and pitches to new and existing clients.
What are we looking for?
We are looking for articulate, confident, numerate and personable individuals who enjoy the challenges and responsibilities associated with a career as an actuarial consultant in our fast-growing Asia Life Insurance Practice. In particular, we are aiming to hire someone with:
Intellectual curiosity and the willingness and ability to learn new things and be adaptive;
Can-do attitude and ability to work effectively with people at all levels in an organization and under tight timelines;
Fresh graduate or up to 3 years of relevant working experience in the life actuarial field;
Strong modelling skills with actuarial software such as Prophet for junior actuaries or enthusiasm to learn actuarial modelling skills for fresh graduates; and
A strong academic record and fluency in English. Other languages skills (e.g. Cantonese, Mandarin) will be an advantage.
Team Player: Works well as a member of a group
Dedicated: Devoted to a task or purpose with loyalty or integrity
Flexibility: Inspired to perform well when granted the ability to set your own schedule and goals
Growth Opportunities: Inspired to perform well by the chance to take on more responsibility
Education: Bachelors or better in Actuarial Science or related field.
Experience: 0-2 years of experience related to an area of actuarial work
View all jobs at Milliman
From the blog
Expert tips on actuarial career growth and development.
You've aced the actuarial job interview and an offer is on the table – congratulations! But now, the real challenge begins: negotiation.
Actuaries never stop learning. There are loads of industry webinars and conferences out there, but I prefer reading blogs and listening to podcasts.
Over the past few weeks, I've spoken with lots of actuarial analysts who are pretty anxious about AI.