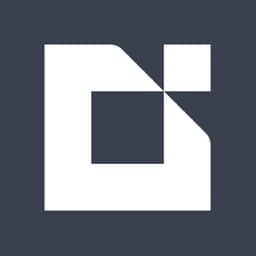 View all jobs at Milliman
Milliman is hiring an
Actuarial Intern
Independent for 75 years, Milliman delivers market-leading services and solutions to clients worldwide. Today, we are helping companies take on some of the world's most critical and complex issues, including retirement funding and healthcare financing, risk management and regulatory compliance, data analytics and business transformation.
Through a team of professionals ranging from actuaries to clinicians, technology specialists to plan administrators, we offer unparalleled expertise in employee benefits, investment consulting, healthcare, life insurance and financial services, and property and casualty insurance.
We are a small consulting practice with expertise in a wide range of Life and Annuities assignments such as financial reporting, financial modeling, risk management and mergers & acquisitions.
The Actuarial Intern role provides experience to individuals pursuing a career in actuarial science and actively taking SOA exams. On a day-to-day basis, the Actuarial Intern will be expected to work closely with all members of the team to assist with various projects. They will be expected to develop their actuarial skills while displaying professionalism and strong communication skills. Much of the intern's work will be done in Excel and there will be opportunities to work with Milliman's actuarial software, Integrate®.
Candidates hired into this role will be required to work a hybrid schedule. Three days per week in the Milliman Wakefield Office and two days remote.
Responsibilities
Valuation Support/Financial Reporting: help clients determine reserves under various accounting regimes
Actuarial Modeling: utilize Integrate®and other programs to model various life insurance products
Regulatory Reviews: review of required capital and reserving methods, assumptions and calculations
Product Development: Assist clients in pricing new products
Qualifications
Required
Completion of at least one Society of Actuaries (SOA) exam and actively pursuing the SOA exam track
Strong academic record pursing a degree in actuarial science or another program of study similarly focused on mathematics or quantitative analysis.
Strong verbal and written communication skills
Ability to work independently, and in a team environment
Ability to handle multiple projects and tasks, prioritizing work and meeting deadlines
Self-motivated individual with a sense of intellectual curiosity and a results-oriented work ethic.
Desired
One, or more, prior internships, preferably with a focus on learning and applying technical skills
Proficiency in Excel and VBA. Knowledge of R, SQL, and other programing languages a plus.
Exposure to life insurance and/or annuity products
Experience with Integrate®or other actuarial valuation software would be an asset
Compensation
The hourly range for this position is $23-39 per hour, depending on a combination of factors, including, but not limited to, education, relevant work experience, qualifications, skills, certifications, location, etc.
Benefits
When an intern, temporary, or seasonal employee reaches 1,000 hours worked within 12 consecutive months, they become eligible for a 401(k) plan with matching program and profit sharing contribution
Employee Assistance Program (EAP)
Paid Time Off (PTO) starts accruing on the first day of work and can be used for any reason. Interns, Temporary, and Seasonal employees will earn PTO each pay period, with an accrual rate of 1 hour for every 30 hours worked.
Equal Opportunity
All qualified applicants will receive consideration for employment, without regard to race, color, religion, sex, sexual orientation, gender identity, national origin, disability, or status as a protected veteran.
There will not be work sponsorship offered with this position.
View all jobs at Milliman
From the blog
Expert tips on actuarial career growth and development.
You've aced the actuarial job interview and an offer is on the table – congratulations! But now, the real challenge begins: negotiation.
Actuaries never stop learning. There are loads of industry webinars and conferences out there, but I prefer reading blogs and listening to podcasts.
Over the past few weeks, I've spoken with lots of actuarial analysts who are pretty anxious about AI.