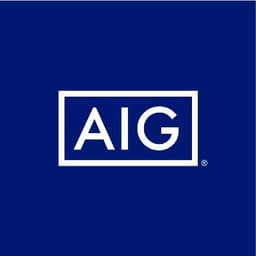 View all jobs at AIG
AIG is hiring an
Actuary (Professional Lines)
Actuary, Lexington Professional Lines
American International Group, Inc. (AIG) is a leading global insurance organization. Building on 100 years of experience, today AIG member companies provide a wide range of property casualty insurance, life insurance, retirement solutions, and other financial services to customers in more than 80 countries and jurisdictions. These diverse offerings include products and services that help businesses and individuals protect their assets, manage risks, and provide for retirement security.
General Insurance is a leading provider of insurance products and services for commercial and personal insurance customers. It includes one of the world's most far-reaching property casualty networks. General Insurance offers a broad range of products to customers through a diversified, multichannel distribution network.
We are seeking an actuarial professional to drive the advancement of our analytical capabilities within AIG's Lexington Professional Lines business segments. This is an exciting position focused on management liability and professional liability products, performing pricing and advanced modelling functions. The actuary will help elevate the technical capabilities of the team through dynamic work projects such as profitability studies, modelling, planning support, and building out portfolio management & monitoring tools. The individual will be a trusted business partner, working closely with underwriting and claims to ensure profitable performance and growth.
What you need to know:
Perform and communicate the results of pricing studies for professional lines / management liability segments
Construct & maintain advanced models for various business functions such as pricing or claim monitoring
Work closely with underwriting business partners to review market trends, understand portfolio shifts, identify pockets of profitable business, and help management develop and quantify the impact of underwriting actions
Work closely with claims business partners to review claim trends, examine changes in the judicial environment, and monitor emerging issues
Help advance the team's ability to perform deeper analytics such as ranges of reasonability, sensitivity testing, and optimal portfolio mix
Monitor loss trends and relevant industry/regulatory changes, and effectively communicate to management
Support the annual planning process
Ensure model validation and documentation standards are met
What we are looking for
BS in Actuarial Science, Mathematics, or Statistics
ACAS or FCAS preferred
5+ years or more experience, management liability or professional liability familiarity preferred
Experience in SQL & R strongly preferred, Python a plus
Innate drive to continuously learn and innovate
Strong analytical and problem-solving skills
Work well both independently and as part of a team
Strong business and collaboration skills
Flexibility and effective time management skills
Excellent communication, presentation, and interpersonal skills
Proficiency in Microsoft Office required
We're proud to offer a range of employee benefits and resources that help you protect what matters most - your health care, savings, financial protection and wellbeing. We provide a variety of leaves for personal, health, family and military needs. For example, our "Giving Back" program allows you to take up to 16 hours a year to volunteer in your community. Our global mental health and wellness days off provide all colleagues with a paid day off to focus on their mental health and wellbeing.
We also believe in fostering our colleagues' development and offer a range of learning opportunities for colleagues to hone their professional skills to position themselves for the next steps of their careers. We have a tuition reimbursement program for eligible colleagues to enhance their education, skills, and knowledge in areas that relate to their current position or future positions to which they may transfer or progress.
We are an Equal Opportunity Employer
American International Group, Inc., its subsidiaries and affiliates are committed to be an Equal Opportunity Employer and its policies and procedures reflect this commitment. We provide equal opportunity to all qualified individuals regardless of race, color, religion, age, gender, gender expression, national origin, veteran status, disability or any other legally protected categories such as sexual orientation. At AIG, we believe that diversity and inclusion are critical to our future and our mission – creating a foundation for a creative workplace that leads to innovation, growth, and profitability. Through a wide variety of programs and initiatives, we invest in each employee, seeking to ensure that our people are not only respected as individuals, but also truly valued for their unique perspectives.
View all jobs at AIG
From the blog
Expert tips on actuarial career growth and development.
You've aced the actuarial job interview and an offer is on the table – congratulations! But now, the real challenge begins: negotiation.
Actuaries never stop learning. There are loads of industry webinars and conferences out there, but I prefer reading blogs and listening to podcasts.
Over the past few weeks, I've spoken with lots of actuarial analysts who are pretty anxious about AI.