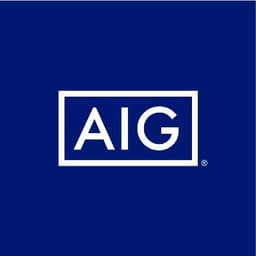 View all jobs at AIG
AIG is hiring a
Senior Actuarial Analyst
Senior Actuarial Analyst
American International Group, Inc. (AIG) is a leading global insurance organization. Building on 100 years of experience, including over 80 in Thailand, today AIG member companies provide a wide range of property casualty insurance, life insurance, retirement solutions, and other financial services to customers in more than 80 countries and jurisdictions. These diverse offerings include products and services that help businesses and individuals protect their assets, manage risks and provide for retirement security.
General Insurance is a leading provider of insurance products and services for commercial and personal insurance customers. It includes one of the world's most far-reaching property casualty networks. General Insurance offers a broad range of products to customers through a diversified, multichannel distribution network.
As a global multinational insurance corporation, AIG makes thousands of payment transactions monthly, both domestic and international, in a multitude of currencies. Timely and accurate payments are an essential part of the business, regardless of whether they are for policyholders, business partners, government organizations, employees, or other entities within the AIG group. Additionally, we constantly strive to evolve our Advanced Payments capabilities through adopting new technologies and optimizing our processes.
About the role
As an actuary at AIG, you will be challenged and encouraged to reach your greatest potential. Every day will bring new opportunities to stretch your analytical and problem-solving skills as you improve how we predict and mitigate risk. Our Financial Actuaries are on the frontlines, quantifying risk, pricing insurance and reserving losses for AIG's major regulated and rated insurance operating companies globally. As part of our Portfolio Analytics and Pricing team, you will support AIG's diverse lines of business and hold regional responsibilities encompassing technical pricing, product development analytics, and performance measurement. Your role will extend beyond traditional actuarial functions as you collaborate with cross-functional teams, including Regional, Marketing, Operations, and Financial Management, to shape our company's strategic direction.
What you need to know:
The successful candidate will be a key member of APAC actuarial pricing team based in Malaysia, delivering quality portfolio management and pricing services to drive and meet the profitability target across all lines of business in Malaysia and within the region.
We are looking for an experienced candidate who will be responsible for the assessment of pricing adequacy, portfolio management, product design and company strategies using actuarial expertise, for the purpose of ensuring company financial strength, regulatory compliance, and meeting profit objectives.
The position develops accurate and innovative analysis techniques, suggests innovative product designs, and must be able to coordinate with others within and outside the department on various projects.
Responsibilities:
Conduct rate review analysis (rate level indications and segmentation analysis) for personal and commercial lines of business and communicate results effectively to actuarial and business stakeholders.
Perform investigations on all aspects affecting profitability including but are not limited to loss and premium trends, rate levels, large and catastrophe losses, acquisition costs and expenses.
Provide support in the development of products, pricing, and rating plans as well as risk segmentation strategies.
Coordinate with other departments and workstreams on pricing implementations to ensure rates align with the rate indication analysis.
Proactively make actionable recommendations backed by data and analysis to business managers on growth areas, pricing strategies and any relevant projects or initiatives.
Develop and maintain monitoring reports or dashboards to improve visibility and understanding of portfolio results, thereby enhancing the capability to take timely actions to benefit portfolio performance.
Provide support to budget loss ratio estimates/financial planning and communicate the assumptions and rationale effectively to stakeholders.
Be an advocate for actuarial best practices and willing to contribute insights from own area to promote cross-functional sharing of information.
Contribute to validation and documentation of pricing models according to local, regional, and global standards.
What we're looking for:
At least five years of experience in actuarial function and/or portfolio management in Malaysia or APAC markets. Experience in local auto insurance is an advantage.
Excellent technical and analytical skills, equipped with strong business acumen.
Able to work independently and as part of a team. Comfortable working in a matrix organization.
Adaptable, and consistently open to explore new ways of working.
Good progress in actuarial exams from an internationally recognized actuarial organization.
Self-starter with curiosity, ability to discover problems and implement solutions. Excellent analytical and reasoning skills in interpretation of numbers. A strong sense of teamwork and ability to promote cooperation.
Strong verbal and written communication skills. Fluency in English is a must.
We are an Equal Opportunity Employer
American International Group, Inc., its subsidiaries and affiliates are committed to be an Equal Opportunity Employer and its policies and procedures reflect this commitment. We provide equal opportunity to all qualified individuals regardless of race, color, religion, age, gender, gender expression, national origin, veteran status, disability or any other legally protected categories such as sexual orientation. At AIG, we believe that diversity and inclusion are critical to our future and our mission – creating a foundation for a creative workplace that leads to innovation, growth, and profitability. Through a wide variety of programs and initiatives, we invest in each employee, seeking to ensure that our people are not only respected as individuals, but also truly valued for their unique perspectives.
View all jobs at AIG
From the blog
Expert tips on actuarial career growth and development.
You've aced the actuarial job interview and an offer is on the table – congratulations! But now, the real challenge begins: negotiation.
Actuaries never stop learning. There are loads of industry webinars and conferences out there, but I prefer reading blogs and listening to podcasts.
Over the past few weeks, I've spoken with lots of actuarial analysts who are pretty anxious about AI.