Milliman
Actuary (Medicare & Medicaid)
1mo ago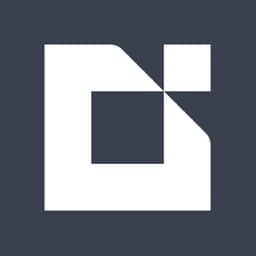 View all jobs at Milliman
Milliman is hiring an
Actuary (Medicare & Medicaid)
Milliman's Seattle Health Practice is looking for an Actuary with experience in programs for dual-eligible beneficiaries. The position requires creative actuarial capabilities, interest in Medicare and Medicaid policies affecting dual eligible beneficiaries, good communication and interpersonal skills, and organizational talents. A high degree of self-motivation and the ability to lead a team of analysts are also necessary for success. We provide extensive on-the-job training in consulting skills and advanced actuarial techniques.
Milliman's Seattle Health Practice serves a wide variety of organizations, including insurance companies, health plans, state and federal agencies, healthcare providers, reinsurance companies, providers, Accountable Care Organizations (ACOs), and employers. The staff consists of 150+ actuarial professionals in addition to healthcare consultants, IT, Administrative, and other non-actuarial staff.
By joining Milliman, you will be working with some of the most experienced, most capable people in the health industry. Through our mentor program, you will have a dedicated colleague available to help guide your career growth. For the right candidate, these opportunities will help you grow professionally while enjoying the work you do.
In this role, you will have the opportunity to:
Work on Medicare Advantage D-SNP bids and Medicaid rate setting
Provide strategic guidance to health plans and state Medicaid agencies
Analyze impacts of Medicare and Medicaid policy changes
Perform analysis of healthcare data
Write reports that explain technical concepts clearly to a non-technical audience
Manage projects through completion within an expected budget
Supervise actuarial students in the completion of technical aspects of actuarial projects
To be successful in this role, you will have the following qualifications:
Bachelor's degree in mathematics, statistics, economics, or a related field
FSA designation
7+ years of healthcare actuarial experience
Three or more years of experience with Medicare Advantage and Medicaid including programs for dual eligible beneficiaries
Demonstrable skills in presenting technical concepts to a non-technical audience in an understandable way
Strong understanding of the US healthcare system
Interest in policy work
Proficiency with Excel
Some knowledge of SAS and/or SQL
Personal Qualifications
Excellent communication both verbal and written
Ability to work both independently and in team environments
Proven ability to work in a fast-paced environment where client satisfaction is key
Entrepreneurial spirit
Preferred Qualifications
Location
It is preferred that this employee work in-office, but remote candidates anywhere in the US will be considered.
Compensation
The salary range for this role is $98,000 to $203,000, depending on a combination of factors, including, but not limited to, education, relevant work experience, qualifications, skills, certifications, location, etc. Employees are also eligible for a bonus under our standard bonus policy. Paid bonus is dependent on billable hours worked by and work managed by the employee. Actual bonuses vary widely based on desired and completed workload, but routinely exceed 40% of base salary.
To be considered for this position, please upload a resume and cover letter.
Benefits
At Milliman, we focus on creating an environment that recognizes – and meets – the personal and professional needs of the individual and their family. We offer competitive benefits which include the following based on plan eligibility:
Medical, dental and vision coverage for employees and their dependents, including domestic partners
A 401(k) plan with matching program, and profit sharing contribution
Employee Assistance Program (EAP)
A discretionary bonus program
Paid Time Off (PTO) starts accruing on the first day of work and can be used for any reason; full-time employees will accrue 15 days of PTO per year, and employees working less than a full-time schedule will accrue PTO at a prorated amount based on hours worked
Family building benefits, including adoption and fertility assistance and paid parental leave up to 12 weeks for employees who have worked for Milliman for at least 12 months and have worked at least 1,250 hours in the preceding 12-month period
A minimum of 8 paid holidays
Milliman covers 100% of the premiums for life insurance, AD&D, and both short-term and long-term disability coverage
Flexible spending accounts allow employees to set aside pre-tax dollars to pay for dependent care, transportation, and applicable medical needs
Who We Are
Independent for 75 years, Milliman delivers market-leading services and solutions to clients worldwide. Today, we are helping companies take on some of the world's most critical and complex issues, including retirement funding and healthcare financing, risk management and regulatory compliance, data analytics and business transformation.
Through a team of professionals ranging from actuaries to clinicians, technology specialists to plan administrators, we offer unparalleled expertise in employee benefits, investment consulting, healthcare, life insurance and financial services, and property and casualty insurance.
Equal Opportunity
All qualified applicants will receive consideration for employment, without regard to race, color, religion, sex, sexual orientation, gender identity, national origin, disability, or status as a protected veteran.
View all jobs at Milliman
From the blog
Expert tips on actuarial career growth and development.
You've aced the actuarial job interview and an offer is on the table – congratulations! But now, the real challenge begins: negotiation.
Actuaries never stop learning. There are loads of industry webinars and conferences out there, but I prefer reading blogs and listening to podcasts.
Over the past few weeks, I've spoken with lots of actuarial analysts who are pretty anxious about AI.