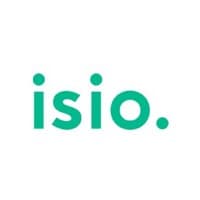 View all jobs at Isio
Isio is hiring an
Actuarial Apprentice (Birmingham 2024)
About Us:
Isio is a full-service pensions consultancy that provides advice and support to over 1000 corporate clients. We offer actuarial expertise, investment advice, third-party administration, and guidance on reward and benefits packages. Our goal is to deliver better outcomes and financial wellbeing for our clients' members.
Starting your Career at Isio
At Isio, we prioritize our people and their goals. We offer support for studying, flexibility for family life, and paid volunteering days to give back to the community. We create an inclusive environment where you can succeed and develop your skills. With offices across the UK, we offer flexible locations to help you achieve a work-life balance.
We are dedicated to supporting those starting their career at Isio. Whether you join us as a Graduate, Industrial Placement student, summer intern, or Apprentice, you will work alongside experienced professionals and contribute to creating better outcomes for our clients and society.
Programme: Actuarial (Pensions) Apprenticeship - 2024
Length of programme: The offer of employment will be on a permanent basis. Apprentices will complete a Level 4 Actuarial Technician Apprenticeship within 2 years, followed by a Level 7 Actuary Apprenticeship lasting approximately 3 years.
Locations:
Birmingham: 1 Colmore Square, Birmingham, B4 6aj
Entry Requirements:
To apply for this Apprenticeship, you need to be available for full-time employment from 1 September 2024. You should have achieved the following academic qualifications:
GCSE in English and Maths at Grade 4 or C or an equivalent, or higher
Qualifications equivalent to 64 UCAS points (since 2017), or 180 UCAS points (before 2017) across 3 A Levels or equivalent qualifications.
Working as an Actuarial Apprentice at Isio requires a good level of numerical ability, which will be assessed during our recruitment process.
Actuarial Apprenticeships– the opportunity
Isio's Actuarial Apprenticeship program offers valuable experience in technical actuarial knowledge, skills, and effective workplace skills. As an Actuarial Apprentice, you will:
Apply actuarial skills to calculate the value of pension and other benefits for employers and trustees.
Conduct financial modeling and risk analysis to help clients understand their future pension obligations and risks.
Advise clients on pensions strategy and risk management.
Design and implement employee communication programs.
Help clients understand and manage accounting, tax, and legislative changes affecting their pension schemes.
Contribute to proposals for new business opportunities.
Attend client meetings and explain the team's work.
During your Apprenticeship, you will develop analytical skills and gain hands-on experience in various aspects of our work, including calculation, financial modeling, communication, and business development.
Training and Development
We will support you in completing a Level 4 Actuarial Technician Apprenticeship and provide in-house training in technical actuarial skills, knowledge, and workplace skills. After completing the Level 4 Apprenticeship, we will support you in achieving qualification as an Actuary through a Level 7 Apprenticeship.
Isio's Graduate Programme is just the beginning. It offers a strong foundation, client experience, professional training, and core consulting skills. As we grow, there will be opportunities to progress your career and specialize in your field of interest. Throughout your career, we will provide ongoing support and opportunities for development.
What we are looking for in Actuarial Apprentices
We are seeking Apprentices who have a strong interest in actuarial work, good numerical skills, and the ability to communicate effectively. We value enthusiasm, self-motivation, teamwork, self-discipline, and time management. Our core beliefs are:
Power in Partnership: We work in partnership with our clients and each other, building open and trusted relationships.
Future Focus: We strive to push our industry forward by solving problems in better ways that benefit our clients and society.
Strength in Difference: We embrace diverse perspectives to find better solutions and make ourselves stronger.
People First: We recognize that pensions are a people business, and our advice affects people's lives.
View all jobs at Isio
From the blog
Expert tips on actuarial career growth and development.
You've aced the actuarial job interview and an offer is on the table – congratulations! But now, the real challenge begins: negotiation.
Actuaries never stop learning. There are loads of industry webinars and conferences out there, but I prefer reading blogs and listening to podcasts.
Over the past few weeks, I've spoken with lots of actuarial analysts who are pretty anxious about AI.