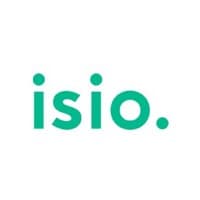 View all jobs at Isio
Isio is hiring an
Actuarial Industrial Placement (Belfast 2024-2025)
About Us
Isio was 'born' in 2020, and we've been challenging existing thinking on pensions, benefits and investment advice ever since. That's because we know that only by improving on what's been accepted in the past, can we provide the financial confidence our clients deserve.
And while Isio is a young company, our people are some of the most experienced in their fields, bringing track records of having achieved commercial advantage for clients across pensions. Improving on long-accepted industry practices continues to drive us – and our business – forward. We are proud to work with a third of the FTSE 100, with over 400 boards of trustees, and across all sectors. Creating greater levels of confidence in financial decision-making for companies, trustees and individuals.
Starting your Career at Isio
We're a People First business, so we want to make sure that you are supported to reach your goals, whatever they may be. We'll support you with studying, be flexible around family life and enable you to give back to the community through paid volunteering days.
We are committed to equality, diversity and inclusion – bringing your whole self to work every day. We have hubs across the UK and many of our roles are flexible in location to help create a work-life balance that works for you.
We are keen to support those starting their career at Isio with building a strong foundation for success. Whether as a Graduate, Industrial Placement student, Summer intern or as an Apprentice, Isio will provide a great experience working alongside experienced professionals. You will have the opportunity to help fulfil our purpose of creating better outcomes for our clients, their members and society by empowering and developing our people.
Isio is growing at a fast and exciting pace. Starting your career at Isio will be a great balance of working with experts in their field within an innovative organisation that is looking to drive positive and innovative change in its sector.
Graduates at Isio have acknowledged their positive experience, as shown by our ranking as the Top Employer for Graduates to work for in Consulting according to the Job Crowd 2023 rankings.
Programme: Actuarial & Consulting – Industrial Placement – 2024-2025
Length of programme: 12 months: 3 July 2024 – 20 June 2025
Locations:
Belfast: Donegall Square South, Belfast, BT1 5LR
Entry Requirements:
To apply for this role, you need to be available for full time work from 3 July 2024-20 June 2025 and be attending university for your final year of study in September 2025.
We are open to applications from those studying any subject. Studying towards the actuarial exams will require strong mathematical skills and a keen interest in financial concepts. More information about being a 'student actuary' can be found here.
What we are looking for in Industrial placement students in our Actuarial teams
As a people first business personal attributes are just as important as academic qualifications. So, there's a few things we're looking for from our graduates including:
Enthusiastic team players who are willing to learn and grow.
A passion and energy to help us exceed our clients' expectations and deliver against tight deadlines.
Strong analytical and problem-solving skills, a natural curiosity and interest in the business world, and a global, forward-thinking mindset are also key.
The ability to maintain a good level of self-discipline and time management
We will also be looking to see how applicants align to our core beliefs:
Power in Partnership: We work in partnership with our clients & each other – building open and trusted relationships. Working together allows us to deliver the best for our clients.
Future Focus: We want to push our industry forward by solving problems in better ways that benefit both our clients & society.
Strength in Difference: We work with diverse perspectives to find better solutions. Working with differences makes us stronger.
People First: We recognise that pensions is a people business. People are the source of Isio's expertise and it is people's lives that we affect through our advice
Working as an Actuary in Pensions at Isio
Pension schemes are part of the backbone of the UK savings industry – relied on by millions to provide a reliable and secure income in retirement.
However, whilst remaining an important part of how organisations pay and reward their employees, they also often pose significant financial risks.
Balancing the costs and risks of a pension scheme as well as meeting best practice governance requirements is becoming increasingly complex – yet essential for a pension scheme to succeed. The needs of the industry, individuals and our clients are ever changing.
At Isio, we constantly look at ways to innovate and develop new solutions to overcome these challenges through our Actuarial & Consulting services.
An actuarial career in pensions requires a high level of both numeracy and communication skills – as well as the enthusiasm and drive needed to gain professional qualifications and succeed in a fast-moving market. Our clients value strong technical knowledge in understanding the required capacity of pension funds
Isio's Actuarial industrial placement programme offers the opportunity to get more insight and build valuable experience of both technical actuarial knowledge and skills and effective workplace skills
What you will be doing
During your placement you will get the opportunity to develop analytical skills while observing how we effectively consult for our clients. You will get to be involved in work we do to for our clients including:
Calculation work either on an individual member or company basis.
Building financial models involving statistical methods.
Drafting communication materials.
Helping with identifying and researching business opportunities.
Sharing knowledge with colleagues throughout the Isio supporting our goal to continuously improve the service we offer our clients
Isio's aim is that we Isio's aim is that we recognise those on an industrial placement who really apply themselves to the opportunity. Strong performance in your placement will lead to you being offered a Graduate role in Actuarial and Consulting at Isio for when you complete university without the need for an application.
View all jobs at Isio
From the blog
Expert tips on actuarial career growth and development.
You've aced the actuarial job interview and an offer is on the table – congratulations! But now, the real challenge begins: negotiation.
Actuaries never stop learning. There are loads of industry webinars and conferences out there, but I prefer reading blogs and listening to podcasts.
Over the past few weeks, I've spoken with lots of actuarial analysts who are pretty anxious about AI.