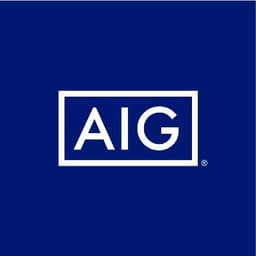 View all jobs at AIG
AIG is hiring an
Associate Actuary (Rater Delivery)
Who we are:
American International Group, Inc. (AIG) is a leading global insurance organization. Building on 100 years of experience, today AIG member companies provide a wide range of property casualty insurance, life insurance, retirement solutions, and other financial services to customers in more than 80 countries and jurisdictions. These diverse offerings include products and services that help businesses and individuals protect their assets, manage risks and provide for retirement security.
Get to know the business:
General Insurance is a leading provider of insurance products and services for commercial and personal insurance customers. It includes one of the world's most far-reaching property casualty networks. General Insurance offers a broad range of products to customers through a diversified, multichannel distribution network.
About the role:
The Rater Delivery Team develops best-in-class technological solutions while supporting strategic initiatives within the actuarial team. Support is provided for AIG's North America Commercial lines of business - Casualty, Property and Financial Lines.
We are seeking an actuarial professional to develop python based pricing tools. This unique role offers a range of responsibilities and provides the opportunity to engage and partner with actuarial colleagues, IT, Operations, the Data Office, and Chief Underwriting Officers. We are looking for an individual who is internally motivated, intellectually curious, can manage multiple priorities, and is driven to enhance existing processes.
What you need to know:
Implementing complicated actuarial models on the python based HyperExponential Rating Platform.
Develop, enhance, maintain, and document pricing tools used across the North America commercial platform.
Work closely with the Business Actuaries, Modelers, Underwriters, Business Leads, and Chief Underwriting Officers to implement efficiencies, updates and enhancements to pricing tools and raters.
Provide pricing tool training to Business Actuaries and support to underwriters.
Work with the platform team and developers to deploy pricing tools on the rating platform.
Operationalize profitable growth strategies in the front-end pricing tools by refining existing pricing models to align with portfolio insights, and improve pricing adequacy and risk selection.
On-board pricing tools and raters to the Hx pricing platform.
Assist in developing segment specific algorithm design, actuarial code review, testing and test reporting.
Update the Rater Catalog to keep it consistent with the enhancements and updates to the raters.
Supervise / train junior staff
Research and develop advanced pricing techniques.
What we're looking for:
BS in Actuarial Science, Mathematics, Statistics, or related area
5 years or more in commercial and / or financial lines pricing preferred
Strong analytical and problem solving skills
Work well both independently and as part of a team
Able to lead projects
Proficiency in Python, or other programming languages preferred
ACAS or nearing ACAS preferred
Proficiency in Excel
Strong business and collaboration skills, and responsive to service needs and operational demands
Effective time management skills
Excellent communication, presentation, and interpersonal skills
Customer focus
A look at our Benefits
We're proud to offer a range of employee benefits and resources that help you protect what matters most - your health care, savings, financial protection and wellbeing. We provide a variety of leaves for personal, health, family and military needs. For example, our "Giving Back" program allows you to take up to 16 hours a year to volunteer in your community. Our global mental health and wellness days off provide all colleagues with a paid day off to focus on their mental health and wellbeing.
We also believe in fostering our colleagues' development and offer a range of learning opportunities for colleagues to hone their professional skills to position themselves for the next steps of their careers. We have a tuition reimbursement program for eligible colleagues to enhance their education, skills, and knowledge in areas that relate to their current position or future positions to which they may transfer or progress.
We are an Equal Opportunity Employer
American International Group, Inc., its subsidiaries and affiliates are committed to be an Equal Opportunity Employer and its policies and procedures reflect this commitment. We provide equal opportunity to all qualified individuals regardless of race, color, religion, age, gender, gender expression, national origin, veteran status, disability or any other legally protected categories such as sexual orientation.
At AIG, we believe that diversity and inclusion are critical to our future and our mission – creating a foundation for a creative workplace that leads to innovation, growth, and profitability. Through a wide variety of programs and initiatives, we invest in each employee, seeking to ensure that our people are not only respected as individuals, but also truly valued for their unique perspectives.
AIG is committed to working with and providing reasonable accommodations to job applicants and employees with physical or mental disabilities. If you believe you need a reasonable accommodation in order to search for a job opening or to complete any part of the application or hiring process, please send an email to candidatecare@aig.com. Reasonable accommodations will be determined on a case-by-case basis.
View all jobs at AIG
From the blog
Expert tips on actuarial career growth and development.
You've aced the actuarial job interview and an offer is on the table – congratulations! But now, the real challenge begins: negotiation.
Actuaries never stop learning. There are loads of industry webinars and conferences out there, but I prefer reading blogs and listening to podcasts.
Over the past few weeks, I've spoken with lots of actuarial analysts who are pretty anxious about AI.