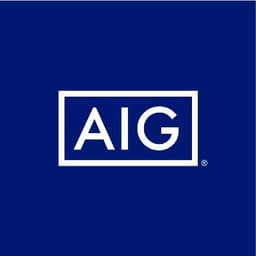 View all jobs at AIG
AIG is hiring a
Head of Actuarial SSA
About the role
Head of Actuarial will be responsible for managing the actuarial function for AIG SA. He/she will be responsible for supporting the business in respect of the assessment of premiums, rate change, reserve adequacy and support the management of all insurance related risks especially Catastrophic Events and the optimization of the Reinsurance structure.
Manage the Technical Provision process including calculation, documentation, validation, communication and future development.
Manage processes, procedures and metrics to enable the business to monitor, assess and control the requirements of the SAM Framework with respect to underwriting policy, pricing and product development.
Manage the actuarial elements of the budget and planning process including supporting profit study process, derivation and validation of budget assumptions, ensuring that the budgeting process is in line with the risk appetite and strategy.
Assist in model validation of Standard Model for SCR and MCR calculations, in accordance with the Directive and associated guidance as well as provide technical support for the Own Risk and Solvency Assessment.
Manage, produce, document and report opinions on the adequacy of reinsurance arrangements and align/implement a reinsurance strategy in line with Solvency requirements.
Mentoring and guiding of junior actuarial staff
Interaction with relevant departments in AIG (Commercial, Consumer, Claims etc)
Support Business Units with Portfolio Analysis and Management
What we're looking for:
Bachelor or Master's Degree in Actuarial Science, Mathematics, Statistics or equivalent
Completed or almost completed professional examinations from the Institute and Faculty of Actuaries SA, or equivalent recognized qualification.
Experience
At least 5 years short term insurance industry knowledge and experience as an Actuary
Skills and Competencies
Strong quantitative skills
Strong actuarial skills (Reserving, Pricing, Reinsurance)
Good knowledge of Finance
Strong analyst ability
Good communication skills in English both written and spoken.
Strong responsibility for the task in hand.
Deadline driven with attention to detail. Organizational ability
Be proactive.
Knowledge of SAS, R and Python is preferable.
We are an Equal Opportunity Employer
American International Group, Inc., its subsidiaries and affiliates are committed to be an Equal Opportunity Employer and its policies and procedures reflect this commitment. We provide equal opportunity to all qualified individuals regardless of race, color, religion, age, gender, gender expression, national origin, veteran status, disability or any other legally protected categories such as sexual orientation.
At AIG, we believe that diversity and inclusion are critical to our future and our mission – creating a foundation for a creative workplace that leads to innovation, growth, and profitability. Through a wide variety of programs and initiatives, we invest in each employee, seeking to ensure that our people are not only respected as individuals, but also truly valued for their unique perspectives.
AIG is committed to working with and providing reasonable accommodations to job applicants and employees with physical or mental disabilities. If you believe you need a reasonable accommodation in order to search for a job opening or to complete any part of the application or hiring process, please send an email to candidatecare@aig.com. Reasonable accommodations will be determined on a case-by-case basis.
Preference will be given to previously disadvantaged candidates in line with the company's Employment Equity Plan. Specific preference will be given to people with disabilities.
View all jobs at AIG
From the blog
Expert tips on actuarial career growth and development.
You've aced the actuarial job interview and an offer is on the table – congratulations! But now, the real challenge begins: negotiation.
Actuaries never stop learning. There are loads of industry webinars and conferences out there, but I prefer reading blogs and listening to podcasts.
Over the past few weeks, I've spoken with lots of actuarial analysts who are pretty anxious about AI.