MetLife
Actuarial Audit Director (Internal Audit)
2mo ago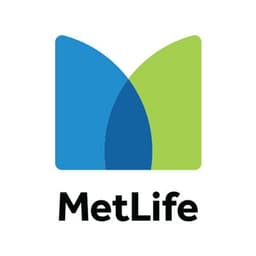 View all jobs at MetLife
MetLife is hiring an
Actuarial Audit Director (Internal Audit)
MetLife, through its subsidiaries and affiliates, is one of the world's leading financial services companies, providing insurance, annuities, employee benefits and asset management to individual and institutional customers. We're united by our purpose to help our customers and each other create a confident future; we're guided by empathy; and we're inspired by each other to make a difference in the lives of our coworkers, customers, communities, and the world at large. At MetLife, it's #AllTogetherPossible. Join us!
Internal Audit (IA) is an independent, global organization that plays an important role in partnering with the business to ensure that management anticipates, recognizes, and appropriately manages risks. We protect MetLife and our stakeholders through meaningful independent assurance and advice while advocating for risk management and internal controls.
We are looking for an Actuarial Audit Director who would be excited to join a dynamic and highly collaborative team. The Actuarial Audit Director is responsible for performing audits of financial, operational, and compliance risk management as well as legal management processes. The individual should be comfortable sharing their ideas, building client relationships, and delivering high quality and impactful results to stakeholders.
Key Responsibilities:
Assess key risks and control structure of actuarial processes across the enterprise.
Partner with actuarial and business management in first and second lines to ensure that key business risks are anticipated, recognized, and appropriately managed to prevent/detect adverse effects on operations.
Provide subject matter knowledge to Internal Audit associates in developing audit scope and approach that focus on the key risks for individual audit engagements.
Perform and advise on identification as well as assessments of risks and control effectiveness in accordance with department methodology.
Coordinate with key management stakeholders in developing the audit pipeline and execution of individual audits.
Prepare audit deliverables that meet departmental and professional standards of quality. Perform detailed quality review of work of other associates to ensure conclusions and findings are adequately supported.
Draft and communicate audit findings to management, provide recommendations on action plans, and assist in drafting of audit reports.
Provide audit leaders accurate and timely status of audit deliverables, including resolution of audit delays.
Develop junior staff through ongoing coaching and timely feedback on audit deliverables.
Maintain ongoing relationships with key business contacts to stay current on management initiatives as well as new/changing risks and processes.
Handle key actuarial aspects of large-scale, very complex, or high profile audits
Serve as liaison to external auditors and interacts with regulatory agencies by providing responses and comments regarding moderately complex audit issues and procedures
Serve as high-level technical expert or lead a team to conduct selected audits and assign responsibilities to team members. May manage multiple audit projects.
Essential Business Experience and Technical Skills:
Required:
3-7 years of experience post-FSA
Knowledge of insurance product development as well as credit and market risk management
Strong analytical, deductive, and problem-solving skills
Strong written and verbal communication, relationship management, interviewing, and listening skills
Curious and inquisitive individual that applies professional skepticism and open to learning generally accepted audit standards and audit methodology
Advanced knowledge of the financial services industry, modeling, financial risk management (credit, market, product), insurance operations, and data management
Expert knowledge of tools used for data analysis and analytics
At MetLife, we're leading the global transformation of an industry we've long defined. United in purpose, diverse in perspective, we're dedicated to making a difference in the lives of our customers.
MetLife:
MetLife, through its subsidiaries and affiliates, is one of the world's leading financial services companies, providing insurance, annuities, employee benefits and asset management to help its individual and institutional customers navigate their changing world. Founded in 1868, MetLife has operations in more than 40 countries and holds leading market positions in the United States, Japan, Latin America, Asia, Europe and the Middle East.
We are one of the largest institutional investors in the U.S. with $642.4 billion of total assets under management as of March 31, 2021. We are ranked #46 on the Fortune 500 list for 2021. In 2020, we were named to the Dow Jones Sustainability Index (DJSI) for the fifth year in a row. DJSI is a global index to track the leading sustainability-driven companies. We are proud to have been named to Fortune magazine's 2021 list of the "World's Most Admired Companies."
MetLife is committed to building a purpose-driven and inclusive culture that energizes our people. Our employees work every day to help build a more confident future for people around the world.
The wage range for applicants for this position is $131,600 to $175,500. This role is also eligible for annual short-term incentive compensation. MetLife offers a comprehensive benefits program, including healthcare benefits, life insurance, retirement benefits, parental leave, legal plan services and paid time off. All incentives and benefits are subject to the applicable plan terms.
We want to make it simple for all interested and qualified candidates to apply for employment opportunities with MetLife. For further information about how to request a reasonable accommodation, please click on the Disability Accommodations link below.
MetLife is a proud Equal Employment Opportunity and Affirmative Action employer dedicated to attracting, retaining, and developing a diverse and inclusive workforce. All qualified applicants will receive consideration for employment at MetLife without regards to race, color, religion, sex (including pregnancy, childbirth, or related medical conditions), sexual orientation, gender identity or expression, age, disability, national origin, marital or domestic/civil partnership status, genetic information, citizenship status, uniformed service member or veteran status, or any other characteristic protected by law.
MetLife maintains a drug-free workplace.
View all jobs at MetLife
From the blog
Expert tips on actuarial career growth and development.
You've aced the actuarial job interview and an offer is on the table – congratulations! But now, the real challenge begins: negotiation.
Actuaries never stop learning. There are loads of industry webinars and conferences out there, but I prefer reading blogs and listening to podcasts.
Over the past few weeks, I've spoken with lots of actuarial analysts who are pretty anxious about AI.