MetLife
Asset-Liability Management Actuary
1mo ago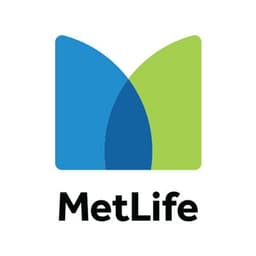 View all jobs at MetLife
MetLife is hiring an
Asset-Liability Management Actuary
The candidate will act as an Individual Contributor, and be responsible for asset-liability management and risk evaluation and advise on functions that require actuarial or mathematical techniques to determine appropriate courses of action. They also assure the preparation and interpretation of data for support with various insurance regulators.
Key Responsibilities:
They will produce and analyze results for RIS Cash Flow Testing (CFT), Embedded Value (EV) as well as other Asset-Liability Management (ALM) metrics. They will also be involved in various modeling projects for CFT, EV, and ALM. Daily responsibilities will include:
Updating tools used for analysis with respect to CFT, EV, MRB and ALM
Performing portfolio analysis for CFT, EV, and other process
Making Prophet model updates for General and Separate Account portfolios
Working with the Global Actuarial Modeling (GAM) team with respect to model updates
Essential Business Experience and Technical Skills:
Advanced practical and theoretical knowledge of pricing, reserving, and actuarial analysis. Strong written and oral communication skills. Strong data analysis skills.
Required:
FSA
5+ years actuarial experience
Travel: N/a
At MetLife, we're leading the global transformation of an industry we've long defined. United in purpose, diverse in perspective, we're dedicated to making a difference in the lives of our customers.
MetLife, through its subsidiaries and affiliates, is one of the world's leading financial services companies, providing insurance, annuities, employee benefits and asset management to help its individual and institutional customers navigate their changing world. Founded in 1868, MetLife has operations in more than 40 countries and holds leading market positions in the United States, Japan, Latin America, Asia, Europe and the Middle East.
We are one of the largest institutional investors in the U.S. with $642.4 billion of total assets under management as of March 31, 2021. We are ranked #46 on the Fortune 500 list for 2021. In 2020, we were named to the Dow Jones Sustainability Index (DJSI) for the fifth year in a row. DJSI is a global index to track the leading sustainability-driven companies. We are proud to have been named to Fortune magazine's 2021 list of the "World's Most Admired Companies."
MetLife is committed to building a purpose-driven and inclusive culture that energizes our people. Our employees work every day to help build a more confident future for people around the world.
The wage range for applicants for this position is $86,700 to $146,200. The role is eligible for incentive compensation under the incentive plan for your position. MetLife offers a comprehensive benefits program, including healthcare benefits, life insurance, retirement benefits, parental leave, legal plan services and paid time off. All incentives and benefits are subject to the applicable plan terms.
We want to make it simple for all interested and qualified candidates to apply for employment opportunities with MetLife. For further information about how to request a reasonable accommodation, please click on the Disability Accommodations link below.
MetLife is a proud Equal Employment Opportunity and Affirmative Action employer dedicated to attracting, retaining, and developing a diverse and inclusive workforce. All qualified applicants will receive consideration for employment at MetLife without regards to race, color, religion, sex (including pregnancy, childbirth, or related medical conditions), sexual orientation, gender identity or expression, age, disability, national origin, marital or domestic/civil partnership status, genetic information, citizenship status, uniformed service member or veteran status, or any other characteristic protected by law.
MetLife maintains a drug-free workplace.
View all jobs at MetLife
From the blog
Expert tips on actuarial career growth and development.
You've aced the actuarial job interview and an offer is on the table – congratulations! But now, the real challenge begins: negotiation.
Actuaries never stop learning. There are loads of industry webinars and conferences out there, but I prefer reading blogs and listening to podcasts.
Over the past few weeks, I've spoken with lots of actuarial analysts who are pretty anxious about AI.