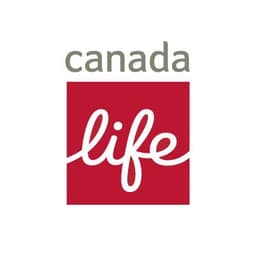 View all jobs at Canada Life
Canada Life is hiring a
Senior Actuarial Trainee (Modelling)
This is part of the Canada Life Actuarial student scheme and the 1st rotation is within our Modelling team.
Canada Life UK looks after the retirement, investment and protection needs of individuals, families and companies. We help to build better futures for our customers, our intermediaries and our employees by operating as a modern, agile and welcoming organisation.
Part of our parent company Great-West Lifeco, Canada Life UK has operated in the United Kingdom since 1903. We have hundreds of respected and supported employees committed to doing the right thing for our customers and colleagues.
Canada Life UK is transforming to create a more customer-focused business by providing our customers with expertise on financial and tax planning, offering home finance and annuities propositions, and providing collective fund solutions to third party customers.
As a senior actuarial trainee at Canada life you will be responsible for providing actuarial, statistical and financial insight and analysis to management. You will have opportunity to advise the business or management to ensure that we are managing risk exposure to the business in order to satisfy our statutory responsibilities as well as the needs of policyholders and that of our regulators.
Produce, assist with or review the production and interpretation of financial analysis within their line of business or function.
Produce, or assist in the production, of regular departmental, business or regulatory reports taking in to account commercial and statutory considerations.
Support accurate and insightful commentary to immediate line management. The role holder will be developing sound understanding of statistical and financial models as well as the ability to practically and tangibly interpret analysis and make recommendations.
Support and make recommendations on the continuous improvement of department processes and procedures, taking into account up-to-date industry developments and issues to ensure to ensure the provision of a timely, accurate, commercial and efficient actuarial service to the business and key stakeholders.
Taking part in and making a valuable contribution to different roles via the actuarial student rotation scheme as well as actively studying for the actuarial exams and making acceptable exam progress, as determined by the company and in line with company study policy
Technical Expertise
Developing knowledge and understanding of different actuarial disciplines including via student rotation.
Developing the ability to interpret as well as analyse financial information to provide insight for immediate line management.
Developing knowledge of a variety of statistical methods, models and controls, and their commercial application/implication.
Ability to develop and modify actuarial systems and spreadsheets, developing understanding of their commercial application/implication.
Intermediate to advanced MS excel skills demonstrating efficient use of spreadsheets and basic data manipulation skills
Ability to deliver work to a consistently high standard under tight time pressure with attention to detail
Communication:
Strong analytical and report writing/drafting skills.
Can explain complexities in a straightforward and accurate way with coaching or support from managers.
Relationship Building:
The ability to develop and maintain strong relationships across the actuarial function, acting with integrity and being a role model for the company values at all times
Being able to flex their style and approach to different individuals, with occasional coaching and support, in order to achieve a successful outcome.
Taking part in and making a valuable contribution in different roles via actuarial student rotation.
Problem Solving & Accurate Judgement:
Able to effectively plan, organise and execute their own work with little supervision, making management aware of conflicting priorities and readjusting their workload accordingly.
Good problem solving skills and attention to detail, being able to identify issues and interdependencies, recommending a course of action with support and guidance from colleagues.
Can make some decisions independently in order to progress issues, and able to exercise sound judgement and commercial sense to understand the importance of different issues and assess when matters need to be escalated.
Proactive in approach to tasks and taking on new responsibilities.
Developing Self
Actively studying for actuarial exams, usually being over half-way through their qualification.
An interested and inquisitive individual who is committed to their own ongoing professional and personal development.
Developing the ability to apply technical actuarial techniques and understand business/commercial implications.
Degree (or equivalent) in Finance, Mathematics, Statistics or related field Post-graduate qualification in Finance, Mathematics, Statistics or related field (not essential)
What you'll like about working here
As a Canada Life UK colleague, you'll receive a competitive salary and comprehensive reward package including income protection, private medical insurance and life assurance, along with a generous pension and bonus scheme. You'll also receive the support you need with your personal and professional development.
Diversity and inclusion
Canada Life is committed to a diverse and inclusive workplace. Our role as an employer of choice is to provide the right environment for talented people to do their best work, by respecting, understanding and valuing individual differences.
We appreciate that everyone has different work and life responsibilities. We're happy to discuss flexible working arrangements, including part time, for any of our roles should this be a requirement for.
View all jobs at Canada Life
From the blog
Expert tips on actuarial career growth and development.
You've aced the actuarial job interview and an offer is on the table – congratulations! But now, the real challenge begins: negotiation.
Actuaries never stop learning. There are loads of industry webinars and conferences out there, but I prefer reading blogs and listening to podcasts.
Over the past few weeks, I've spoken with lots of actuarial analysts who are pretty anxious about AI.