SageSure
Actuarial Supervisor
2mo ago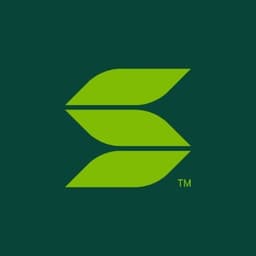 View all jobs at SageSure
⛔️ SageSure are no longer taking applications for this job.
Actuarial Supervisor
If you're looking for the stability of a profitable, growing company with the entrepreneurial spirit of a startup, we're hiring. SageSure, a leader in catastrophe-exposed property insurance, is seeking an Actuarial Supervisor. This position provides an opportunity to take on a role in an entrepreneurial culture and gain a broad perspective across the insurance business.
As a member of the Product Development team, you will be asked to provide technical and analytical assessments of complex business issues related to the development of new property products and maintenance of existing ones. You will utilize actuarial techniques to develop and maintain sophisticated pricing plans. You will also have the opportunity to help build out a reserving function.
What you'd be doing:
Assist the Product Development team in the evaluation of rate adequacy.
Assist with statewide and territorial rate indications.
Conduct renewal impact analyses.
Perform reserve analyses across multiple segmentations.
Help build the reserving capacity and process of the Product Development team.
Lead work streams and manage projects of moderate complexity.
Complete support documentation for product filings with Departments of Insurance and assists with responses to rate related inquiries.
Assist with research projects including developing predictive models and visualizing results to support business decisions.
Perform competitive intelligence analyses.
Manage 1-2 direct reports.
Mentor other actuarial team members.
We're looking for someone who has:
Bachelor's degree in Actuarial Science or STEM-related field.
Passing grades on a minimum of 5 CAS Exams; Exam 5 knowledge or ACAS is preferred.
Solid analytical, problem-solving and reasoning skills.
4+ years of experience.
Strong communication skills with both technical and non-technical resources.
Proficient with Microsoft Office suite.
Strong technical skills; proficiency in R and SQL.
Willingness to learn.
Ability to work independently, as a team member, and as a team leader.
Proven organizational and time-management skills; strong attention to detail.
Intermediate problem-solving and decision-making skills; ability to think critically and strategically.
Hybrid working:
Candidates must be local to either Cheshire CT or Jersey City NJ and be willing to go into the office 2-3 times each week. We'd be willing to consider a relocation to either of those cities if you live in a neighboring state (e.g NY, MA or possibly PA).
About the Actuarial Team at SageSure:
Working on the Actuarial team at SageSure, the largest independent residential managing general underwriter (MGU) in the U.S., offers a broad range of opportunities and experiences to advance your career. You will not only be predicting and modeling risk in some of America's most challenging markets but also working in multiple actuarial disciplines, including pricing and product.
At SageSure, you will gain hands-on experience working on challenging assignments and make data-driven decisions to help solve business problems. Our tight-knit, collaborative team regularly presents our findings to senior management and frequently collaborates across the company to leverage synergies with underwriting, marketing, program operations, and software. We provide the support you would expect, including a rotational program and exam assistance, and we are dedicated to developing and championing your entire career.
About SageSure:
As a Best Places to Work in Insurance Recipient for three years in a row (2020-2022), SageSure, one of the largest residential property insurance managing general underwriter (MGU) in the United States, is pioneering ways people protect their American Dream.
A leader in catastrophe-exposed property insurance, SageSure was founded in 2009 to deliver reliable products, exceptional customer experiences, and strong underwriting results in challenging insurance markets. SageSure currently operates in 14 states and provides home, flood, and commercial coverage on behalf of its highly rated carrier partners.
We have more than 600 employees working remotely or hybrid in one of our eight offices—Jersey City, NJ; Mountain View, CA; Chicago, IL; Tallahassee, FL; Cincinnati, OH; Houston, TX; Mt. Laurel, NJ; and Cheshire, CT—who are tackling the industry's toughest challenges.
We provide generous health benefits and perks, including tuition reimbursement, wellness allowance, paid volunteer time off, a matching 401K plan, and more.
SageSure is a proud Equal Opportunity Employer committed to building a workforce that reflects the spectrum of perspectives, experiences, and abilities of the world we live in. We recognize that our differences make us strong, and we actively seek out diverse candidates through partnerships with organizations, institutions and communities that represent various backgrounds. We champion belonging and inclusion for all identities, including, but not limited to, race, ethnicity, religion, sexual orientation, age, veteran status, ability status, gender, and country of origin, striving to create a culture where all individuals feel valued, respected, and empowered to bring their authentic selves to work.
Our nimble, highly responsive culture nurtures critical thinkers who run toward problems and engineer solutions. We relentlessly pursue better outcomes by investing in the technology, talent, and tools that position us to succeed in demanding markets. Come join our team!
View all jobs at SageSure
⛔️ SageSure are no longer taking applications for this job.
From the blog
Expert tips on actuarial career growth and development.
You've aced the actuarial job interview and an offer is on the table – congratulations! But now, the real challenge begins: negotiation.
Actuaries never stop learning. There are loads of industry webinars and conferences out there, but I prefer reading blogs and listening to podcasts.
Over the past few weeks, I've spoken with lots of actuarial analysts who are pretty anxious about AI.