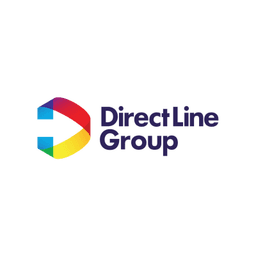 View all jobs at Direct Line Group
⛔️ Direct Line Group are no longer taking applications for this job.
Capital Management Analyst
Who you'll be working with:
Reporting to the Head of Capital and Reinsurance, you'll be part of a team of accomplished and experienced financial professionals with backgrounds across accounting, actuarial, forecasting, reinsurance and insurance, catastrophe modelling and climate science.
Capital Management contribute to project teams across Finance and the wider Group, and working with external specialists and professional advisors (corporate brokers, reinsurance brokers, legal advisors etc.)
What you'll be doing:
To support the capital management function by providing analytical support across the capital management team. You will contribute to the management of the Groups balance sheet through the use of reinsurance, balance sheet structuring, exposure management and catastrophe modelling.
You will work across Reinsurance, Corporate Insurance, Capital Management and Exposure Management depending on demand.
To help produce several analytics across the capital management team as needed by senior members of the team.
To help co-ordinate and manage tasks and projects as needed by senior members of the team.
Support will include:
Run catastrophe modelling software to help understand and advise on accumulation risks
Produce quarterly accumulation reports, highlighting important changes
Help develop scenario tests and other main risk indicators.
Support our model validation programme by testing the performance of catastrophe models against our data and make recommendations about which models to use and adjustments to make so that these best match our risk profile.
Provision of financial analysis, forecasts, data and reports
Produce management information for reinsurance and insurance renewals or claims
Support the production of solvency and liquidity monitoring
Support the production of the balance sheet and rating agency forecasts
Provide support projects such as planning, governance, commercial and financial impact of change.
What you'll need:
We're looking for someone with a background in an analytical role who can support our Capital Management function and provide analytical support across the capital management team.
You'll be able to manipulate and present data, and collaborate with colleagues and stakeholders, driving tasks forward.
We're looking for someone who shows curiosity, and if you already understand reinsurance, insurance, capital and exposure management concepts – so much the better!
Ways of Working
Our mixed model way of working offers a 'best of both worlds' approach combining the best parts of home and office-working, offering flexibility for everyone. How much you'll be in the office depends on your role, and we'll consider the flexible working options that work best for you.
Benefits
We recognise we wouldn't be where we are today without our colleagues, that's why we offer such excellent benefits designed to suit you as and when you need them:
Pension
50% off home, motor and pet insurance plus free travel insurance and Green Flag breakdown cover
Additional optional Health and Dental insurance
EV car scheme allows all colleagues to lease a brand new electric or plug-in hybrid car in a tax efficient way.
Generous holidays
Buy as you earn share scheme
Employee discounts and cashback
Plus many more
Life at Direct Line Group
Direct Line Group is an equal opportunity employer. We value diversity and we're committed to making DLG a truly inclusive place to work.
We recognise and embrace that people work in different ways and we'll always adapt as much as possible so you have the best and most comfortable working environment that we can offer. We know you're more than a CV, and the things that make you, you, can bring real potential to DLG.
If you need us to make any adjustments to our recruitment process, speak to our recruitment team who will be happy to support you.
View all jobs at Direct Line Group
⛔️ Direct Line Group are no longer taking applications for this job.
From the blog
Expert tips on actuarial career growth and development.
You've aced the actuarial job interview and an offer is on the table – congratulations! But now, the real challenge begins: negotiation.
Actuaries never stop learning. There are loads of industry webinars and conferences out there, but I prefer reading blogs and listening to podcasts.
Over the past few weeks, I've spoken with lots of actuarial analysts who are pretty anxious about AI.