Milliman
Software Development Actuary (Remote)
3mo ago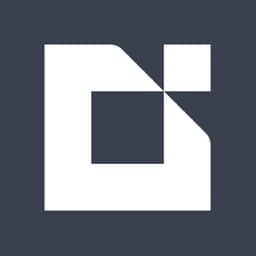 View all jobs at Milliman
⛔️ Milliman are no longer taking applications for this job.
Software Development Actuary (Remote)
Milliman is an independent company that has been delivering market-leading services and solutions to clients worldwide for over 75 years. We are focused on data analytics and business transformation, and we offer unparalleled expertise in the insurance industry. Our mission is to serve our clients and protect the health and financial well-being of people everywhere.
We are currently seeking a P&C Software Development Actuary to join our Property and Casualty Insurance Software (PCIS) team. In this role, you will work as a thought leader and technical actuary to design, develop, and support the next generation of loss reserving solutions.
You will collaborate with other actuarial experts and software engineers to create industry-leading commercial software solutions that enhance the work of actuaries and analysts at progressive insurers around the world.
Responsibilities:
Work and consult with senior actuaries at client companies and partners to drive innovation in the actuarial marketplace
Collaborate with a team of experienced professionals to develop best-in-class solutions
Act as a thought leader in the actuarial and insurance reserving community
Stay up-to-date with changes and developments in the P&C insurance industry
Research and document actuarial business logic for next-generation software
Code the business logic using Python and R
Define and coordinate requirements for ongoing and future development
Provide actuarial expertise throughout the development process
Assist with support and training for clients and prospects
Join an innovative, high-growth company with a solid industry track record
Work in a flexible environment with a generous benefits package
Required Qualifications:
Fellow or Associate of the Casualty Actuarial Society (FCAS or ACAS)
5+ years of experience in an analytical role
Experience building actuarial tools and solutions using Python and/or R
Expert level experience with reserving and analytical tools
Experience with reserving issues in various lines of business
Exposure to database and data manipulation using SQL
Proficiency in Microsoft Office products
Ability to travel within the United States for meetings and conferences
Required Skills and Competencies:
Strong analytical and problem-solving skills
Ability to work independently and manage workflow
Strong oral and written communication skills
Ability to work productively in a team environment
Wish List:
Experience with data visualization/business intelligence software
Knowledge of data science, machine learning, and/or artificial intelligence theory
Exposure to cloud-based data analytics tools
Experience with commercial loss reserving software
Reinsurance experience
Benefits:
At Milliman, we focus on creating an environment that meets the personal and professional needs of our employees and their families. We offer competitive benefits, including:
Medical, dental, and vision coverage
401(k) plan with matching program
Employee Assistance Program (EAP)
Discretionary bonus program
Paid Time Off (PTO)
Family building benefits
Paid holidays
Life insurance, AD&D, and disability coverage
Flexible spending accounts
Location:
This role can be remote anywhere in the U.S., with a preference for candidates in the Central and Eastern time zones.
Compensation:
The salary range is $105,000 to $175,000, depending on factors such as education, experience, and location. Employees are also eligible for an end-of-year performance-based bonus.
Equal Opportunities:
We are an equal opportunity employer and value diversity. All qualified applicants will receive consideration for employment without regard to race, color, religion, sex, sexual orientation, gender identity, national origin, disability, or protected veteran status.
View all jobs at Milliman
⛔️ Milliman are no longer taking applications for this job.
From the blog
Expert tips on actuarial career growth and development.
You've aced the actuarial job interview and an offer is on the table – congratulations! But now, the real challenge begins: negotiation.
Actuaries never stop learning. There are loads of industry webinars and conferences out there, but I prefer reading blogs and listening to podcasts.
Over the past few weeks, I've spoken with lots of actuarial analysts who are pretty anxious about AI.