Milliman
Entry-Level Actuarial Analyst
3mo ago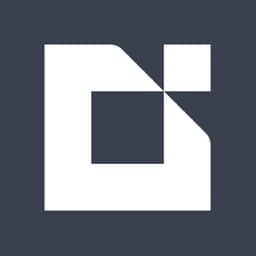 View all jobs at Milliman
⛔️ Milliman are no longer taking applications for this job.
Entry-Level Actuarial Analyst
The Chicago office of Milliman Inc. is looking for enthusiastic and qualified candidates to join its Life and Financial Services practice. The candidate will be assigned to work in either the Mergers and Acquisitions or the Financial Risk Management group.
The two groups work closely together on mergers and acquisitions projects and other assignments such as risk-based capital impact analysis.
Mergers & Acquisitions
Milliman is the industry leader in merger and acquisitions; we have been either on the seller or buyer side of all major transactions for the last 20 years. When it comes to sorting through the complexities of insurance industry mergers and acquisitions, Milliman offers unparalleled experience.
We have been involved in all successful life M&A transactions in the past five years, representing value in excess of $100 billion. Our sophisticated financial models are relied upon to deliver accurate projections and valuations of company assets. Because we never serve as a broker, we are a trusted source of independent analysis on a proposed deal's valuation, merits and weaknesses.
In many cases, the deal valuation is only the beginning and we are brought on to consult management on implementation and post-transaction action plans
Financial Risk Management
We have a focused, multi-disciplinary team of actuaries, financial engineers / capital markets professionals and software developers working together to develop risk management solutions for the financial services industry.
We currently advise some of the world's largest insurance companies in areas such as hedging strategy and operations, portfolio risk management, capital requirements, and mergers and acquisitions.
Skills & Attributes
Required:
Graduate of a program in Actuarial Science or another degree similarly focused on mathematics, quantitative analysis and/or programming
Completion of at least three Society of Actuaries (SOA) exams and actively pursuing the FSA, FRM or CFA designation
Minimum of one prior Actuarial internship
Desired:
Actuarial internship experience which is preferably technical in nature where you could both learn and use your technical skills
Strong quantitative background with actuarial modeling experience in life insurance, risk management or investments
Understanding of capital markets and modern finance concepts (option pricing, portfolio theory, etc.)
Proficiency in Excel and VBA. Knowledge of SAS, C++, C#, and other programming languages a plus
Experience with MG-ALFA or other actuarial valuation software would be an asset
Ability to analyze and apply creative problem solving both independently and within a team
Excellent project management skills, including communication and time management skills
Self-motivated individual with a sense of intellectual curiosity and a results-oriented work ethic
Milliman Benefits:
At Milliman, we focus on creating an environment that recognizes – and meets – the personal and professional needs of the individual. We offer a competitive benefits package which includes:
Medical, dental and vision coverage for employees and their families, including eligible domestic partners.
A 401(k) plan with matching program.
Paid Parental Leave up to 12 weeks (after one year of service).
Adoption Assistance.
Profit sharing as an annual discretionary contribution to employees' retirement accounts.
Paid Time Off (PTO) starts accruing on the first day of work and can be used for any reason.
Milliman pays 100% of the premiums for life insurance, AD&D, and both short term and long term disability coverage.
Voluntary benefits such as additional life or accidental death and dismemberment coverage for yourself or dependents.
Flexible spending accounts allow employees to set aside pre-tax dollars to pay for dependent care, transportation and applicable medical needs.
HMO and PPO Medical Insurance options, Dental, Vision, Commuter benefit, Dependent Care Flexible Spending Account and a Health Care Flexible Spending Account.
Employee Assistance Program (EAP) benefits to support mental health as much as physical health.
Visa Sponsorship
The Financial Risk Management Practice will, on a case-by-case basis, consider qualified candidates who require sponsorship now, or in the future, for the purpose of obtaining or maintaining work authorizing status for this position (examples are H-1B, O-1, TN). This consideration is based on the business need for the individual candidate's experience, knowledge, and skills.
Equal Opportunities
All qualified applicants will receive consideration for employment, without regard to race, color, religion, sex, sexual orientation, gender identity, national origin, disability, or status as a protected veteran.
View all jobs at Milliman
⛔️ Milliman are no longer taking applications for this job.
From the blog
Expert tips on actuarial career growth and development.
You've aced the actuarial job interview and an offer is on the table – congratulations! But now, the real challenge begins: negotiation.
Actuaries never stop learning. There are loads of industry webinars and conferences out there, but I prefer reading blogs and listening to podcasts.
Over the past few weeks, I've spoken with lots of actuarial analysts who are pretty anxious about AI.