Milliman
Actuarial Intern (Summer 2024)
3mo ago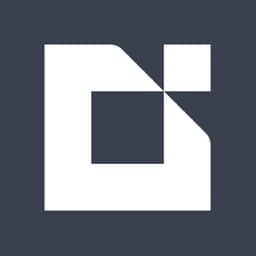 View all jobs at Milliman
⛔️ Milliman are no longer taking applications for this job.
Actuarial Intern (Summer 2024)
Milliman's Casualty Practice is looking for motivated college students pursuing a bachelor's or master's degree to partake in a summer actuarial internship. We offer competitive pay with the opportunity to work on real world assignments in our vibrant, dynamic, and growing casualty consulting practice.
Who We Are
Independent for over 75 years, Milliman delivers market-leading services and solutions to clients worldwide. Today, we are helping companies take on some of the world's most critical and complex issues, including data analytics and risk management, retirement funding and healthcare financing, and regulatory compliance and business transformation.
Our Actuarial Internship Provides You With
Challenging projects with practical on-the-job experience
An opportunity to work alongside Milliman consultants who are leading experts in the property and casualty insurance industry, including those in senior management
Exposure to a variety of actuarial functions, including pricing, model development, reserving, product development, and forecasting
An opportunity to present your summer experience to your Milliman colleagues
Attendance at professional staff meetings, department meetings, and social events
Paid time off for the day of an actuarial exam
On-the-job mentorship from experienced actuaries
Competitive pay, including a housing stipend
Prospect of securing a full-time position with Milliman
Job Responsibilities
Perform data analysis using Excel, VBA, SAS, R, Python, and proprietary Milliman programs to assist with consulting for various property and casualty insurance work areas (Professional Liability, Workers Compensation, Personal Auto, Homeowners, Mortgage Credit Risk, and more)
Participate in consulting activities that include pricing, loss reserving, predictive modeling, product development, financial projections, and mergers and acquisitions
Responsible for reviewing the work of peers and assisting with research projects and business development
Coordinate with Consultants and Analysts as a project team to deliver client reports and deliverables
Responsible for the majority of the technical work, which may include analyzing data, completing actuarial calculations, developing and utilizing actuarial models, and implementing software solutions
Minimum Requirements
Pursuing a bachelor's or master's degree in actuarial science, mathematics, or another major with quantitative course work with junior standing (will also consider sophomores)
At least one actuarial exam passed
Competencies and Behaviors that Support Success in this Role
Experience working with R, SAS, VBA, or other coding languages
Strong communication skills (both verbal and written)
Analytical thinking skills to evaluate analyses for downstream impact
Ability to complete project-related tasks, meet deadlines, and comply with quality control procedures
Strong time management skills
Ability to work independently and in a team environment
Ambition and excitement for professional development within the actuarial field
Demonstrates integrity in all functions of work
Candidates should have academic exposure to Microsoft Excel and basic actuarial concepts. Prior internship(s) or actuarial-related work experience is beneficial but not required.
The Team
Milliman is one of the leading experts in property and casualty insurance matters. We advise clients on a wide range of issues – from estimating loss reserves to developing rating plans and evaluating mortgage collateral for government agencies, mortgage lenders, and investors. Our consulting work is supported by a powerful toolkit of data analytics solutions.
Through a team of professionals ranging from actuaries to economists, technology specialists to claim specialists, we offer unparalleled expertise in property and casualty insurance, as well as employee benefits, investment consulting, healthcare, life insurance, and financial services.
Compensation:
The range is $18-$35 per hour, depending on a combination of factors, including but not limited to education, relevant work experience, qualifications, skills, certifications, location, etc. A housing stipend may also be provided.
Location:
This position will be based out of the Milliman office in Brookfield, WI
Benefits:
When an intern, temporary, or seasonal employee reaches 1,000 hours worked within 12 consecutive months, they become eligible for a 401(k) plan with matching program and profit sharing contribution
Employee Assistance Program (EAP)
Paid Time Off (PTO) starts accruing on the first day of work and can be used for any reason. Interns, Temporary, and Seasonal Employees will earn PTO each pay period, with an accrual rate of 1 hour for every 30 hours worked
All qualified applicants will receive consideration for employment, without regard to race, color, religion, sex, sexual orientation, gender identity, national origin, disability, or status as a protected veteran.
View all jobs at Milliman
⛔️ Milliman are no longer taking applications for this job.
From the blog
Expert tips on actuarial career growth and development.
You've aced the actuarial job interview and an offer is on the table – congratulations! But now, the real challenge begins: negotiation.
Actuaries never stop learning. There are loads of industry webinars and conferences out there, but I prefer reading blogs and listening to podcasts.
Over the past few weeks, I've spoken with lots of actuarial analysts who are pretty anxious about AI.