Cover Whale
Actuarial Analyst (On-Site)
3mo ago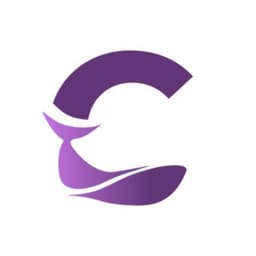 View all jobs at Cover Whale
⛔️ Cover Whale are no longer taking applications for this job.
Actuarial Analyst (On-Site)
About Us
Cover Whale improves road safety by combining our insurance products with a data-driven driver coaching and safety program. Our safety program is proven to save lives while delivering better insurance for our drivers.
We provide fast, easy insurance options for our drivers at industry-leading insurance loss ratios. The Commercial Auto and Trucking segment of the insurance industry badly needs our help and so do the hard-working drivers who have been struggling with ever-increasing insurance costs year after year. Join our mission!
The Role
The Actuarial Analyst role will be part of our Actuarial & Data Science team and will support the company's growth.
The expected pay range for the role will be between $89,000-$95,000 per year at the commencement of employment. However, base pay if hired will be determined on an individualized basis and is only part of the total compensation package, which, depending on the position, may also include discretionary bonus and other Cover Whale-sponsored total rewards/benefits.
Please note: At this time, Cover Whale is unable to offer visa sponsorship or relocation assistance for this role.
Responsibilities:
Perform pricing, product management, and profitability (e.g. ultimate loss) analysis.
Perform competitor analysis to support our pricing and market/segment entry decisions.
Develop predictive analytics models using both traditional underwriting variables (e.g. insured characteristics, vehicle, geography, driver) as well as telematics-derived variables, including driver behavior.
Develop systems requirements for new pricing features, and test systems for calculation accuracy.
Identify, retrieve, and prepare data for actuarial analysis through SQL, R, and other data tools.
Collaborate with other actuaries to devise new statistical and actuarial models or fine-tune existing ones.
Liaise with other departments to understand how changes in processes and systems can impact actuarial or financial results.
Engage with consulting vendors and state filing regulators to facilitate new product rollouts and pricing changes.
Participate actively in the company's financial measurement (e.g. sliding scale commission accruals) and planning.
Support in claim predictive modeling, strategy development, and new capability rollout, including for telematics and video-based processes.
Keep abreast of development in actuarial tools and techniques, sharing knowledge with team members and stakeholders, and applying them when needed.
Provide support during audits and regulatory reviews.
Assist with the design and implementation of insurance policies.
Pass actuarial exams.
Requirements
Education and Experience:
B.A. or B.S. with a major in mathematics, statistics, or actuarial science.
Completion of 2+ exams sponsored by the Casualty Actuarial Society (CAS) is preferred along with a desire to pursue designation by continuing with CAS exams. Open to ACAS and FCAS candidates.
At least 2 years experience in a related or math/statistical-based position (e.g. physics, social science statistical analysis, econometrics, etc.).
Other preferred qualifications:
Programming experience preferred (SAS, SQL, R, Python, and actuarial software).
Experience with multivariate predictive models preferred.
Strong communication skills to relay complex technical material to a variety of audiences.
Solid knowledge of insurance products, services, and systems, as well as an in-depth understanding of risk management principles.
Commercial auto, trucking transportation, or telematics experience preferred.
Excellent mathematical abilities, with an understanding of probability, calculus, statistical analysis, and financial theory.
Benefits
Health/Dental/Vision
Life/Disability
Employee Assistance Program
Flexible Vacation Policy
401k – Employer Match
Generous Parental Leave, and many more.
Cover Whale works to maintain the best possible environment for our employees, where individuals can learn and grow with the company. We strive to provide a collaborative environment where each person feels encouraged to contribute to their processes, decisions, planning, and culture.
We are an equal opportunity employer, and all qualified applicants will receive consideration for employment without regard to race, color, religion, sex, national origin, disability status, protected veteran status, or any other characteristic protected by law.
View all jobs at Cover Whale
⛔️ Cover Whale are no longer taking applications for this job.
From the blog
Expert tips on actuarial career growth and development.
You've aced the actuarial job interview and an offer is on the table – congratulations! But now, the real challenge begins: negotiation.
Actuaries never stop learning. There are loads of industry webinars and conferences out there, but I prefer reading blogs and listening to podcasts.
Over the past few weeks, I've spoken with lots of actuarial analysts who are pretty anxious about AI.