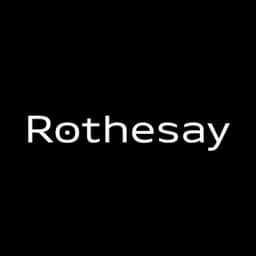 View all jobs at Rothesay
⛔️ Rothesay are no longer taking applications for this job.
Capital Actuary
Rothesay is a UK insurance company purpose-built to protect pensions. We are the largest specialist pension insurer in the UK, managing over £47bn of assets and securing pensions for over 825,000 people. We secure pensions for over 170 pension schemes and insurers including British Airways, Post Office, ASDA, National Grid and Aegon.
At Rothesay, we are striving to transform our industry. We believe deeply in creating real security for the future and our leadership in finding new and better ways to do that is the key to our success. To do that, we need the very brightest original thinkers to bring creativity as well as rigour.
Rothesay is a rewarding place to work, where quality people can thrive and prosper. We pride ourselves on the connections our people build, many of whom have been with us for over ten years.
The team and the purpose of the role:
The Capital Actuarial team at Rothesay is currently comprised of 11 qualified actuaries and 5 actuarial students, with a further 2 students joining the team through our graduate scheme in September. We have up to 2 experienced hire vacancies to expand the team to 20.
The tasks of the team are varied; the main focus of the role is to assist with the management and effective communication of Rothesay's financial positions.
Primary responsibilities:
Assist with the preparation of semi-annual and annual external reporting, covering Report and Accounts, SFCR and QRTs
Produce deliverables and respond to queries from external auditors and internal Chief Actuary
Ongoing monitoring of Rothesay's financial metrics (including Solvency II, MCEV and IFRS bases)
Production of assumptions and methodology papers
Assist with the preparation of Rothesay's response to regulatory consultations and information requests
Assist with the further development and ongoing calibration of Rothesay's Internal Model
Project Rothesay's financial positions forward in a range of scenarios of interest to Management
Investigate the financial impact of prospective transactions
Future development of Rothesay's ORSA, including Rothesay's forward-looking assessment of own risks
Skills & Experience:
At least 3 yrs' experience in the insurance business, ideally annuities
Newly or nearly qualified actuary
Work typically has fixed deadlines; candidate needs to be organised and prepared to do what needs to be done to deliver
Must be confident enough to share thoughts and ideas with a wide peer group
Comfortable working with and interpreting UK insurance regulations
Some experience of working with complicated mathematical models is preferred
Mathematically stronger candidates preferred
Competencies:
Technical Skills – Demonstrates strong technical skills required for the role, pays attention to detail, takes initiative to broaden their knowledge and demonstrates appropriate analytical skills
Drive and Motivation – Is a self-starter, successfully handles multiple tasks, takes initiative to improve their own performance, works intensely towards extremely challenging goals and persists in the face of obstacles or setbacks
Client and Business Focus – Effectively handles difficult requests, builds trusting long-term relationships with clients and service providers, helps the client to identify/define needs and manages client/business expectations
Teamwork – Demonstrate evidence of being a strong team player, collaborates with others within and across teams, encourages other team members to participate and contribute and acknowledges others' contributions
Communication Skills – Communicates what is relevant and important in a clear and concise manner and shares information/new ideas with others
Judgement and Problem solving – Thinks ahead, anticipates questions, plans for contingencies, finds alternative solutions and identifies clear objectives; sees the big picture and effectively analyses complex issues
Creativity/Innovation – Looks for new ways to improve current processes and develop creative solutions that are grounded in reality and have practical value
Influencing Outcomes – Presents sound, persuasive rationale for ideas or opinions; takes a position on issues and influences others' opinions and presents persuasive recommendations
Inclusion
Rothesay actively promotes diversity and inclusivity. We know that our success depends on our people and that by nurturing a culture that values difference, we create a stronger, more dynamic business. We welcome applications from all qualified candidates, regardless of race, colour, religion, gender, gender identity or expression, sexual orientation, national origin, genetics or disability.
View all jobs at Rothesay
⛔️ Rothesay are no longer taking applications for this job.
From the blog
Expert tips on actuarial career growth and development.
You've aced the actuarial job interview and an offer is on the table – congratulations! But now, the real challenge begins: negotiation.
Actuaries never stop learning. There are loads of industry webinars and conferences out there, but I prefer reading blogs and listening to podcasts.
Over the past few weeks, I've spoken with lots of actuarial analysts who are pretty anxious about AI.