Milliman
Projects Actuary
3mo ago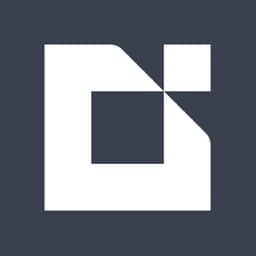 View all jobs at Milliman
⛔️ Milliman are no longer taking applications for this job.
Projects Actuary
This is a hybrid role. Employees are permitted to telecommute from a home office within normal commuting distance to the Milliman office at 1301 Fifth Ave, Suite 3800, Seattle, WA 98101
Job duties:
Manage and complete all aspects of actuarial projects to ensure a high-quality output within the proposed deadline.
Manage various IFRS 17 projects focusing on review of models, various IFRS 17 components such as assumptions, cohorts, CSM, subsequent measurements, loss component, reinsurance, ledger entries, reconciliation between model outputs and seriatim replications and other process related items.
Implement and review of Variable Annuity program, including quarter-end financial reporting (i.e., Market Consistent Embedded Value, Economic Risk Capital calculations), hedge program methodology, process and reconciliation.
Provide ad-hoc support for M&A transactions and MG ALFA® conversion projects.
Engage in active involvement in the Senior Staff Marketing team on various topics such as financial reporting outsourcing and IFRS 17 ALM initiatives; as well as in the R&D team for IFRS 17 related research topics.
Participate in business development activities to increase revenue for the practice through new and existing clients.
Conduct research and development projects to establish the practice as a thought leader in the industry.
Manage, mentor, and develop staff. This may include 1-2 direct team members or managing individuals on a particular project team.
Conduct necessary administrative tasks associated with running a successful actuarial practice.
Travel domestically and internationally for work projects up to 3-5% of the time.
Required qualifications:
Bachelor's degree in actuarial science, mathematics, statistics, or another quantitative STEM field
Five years of experience as an actuary or closely related role
Designation as a Fellow of Society of Actuaries (FSA)
Experience working in each of these areas:

Life insurance and annuity products.
Financial reporting
Actuarial modeling
Large project management
Working with actuarial software
Financial management
Actuarial product pricing
Model validation
Model governance

Willingness to travel domestically and internationally up to 3-5% of the time.
All requirements may have been gained concurrently.
Salary:
Annual salary range for this role is $147,805 to $197,700.
Benefits:
At Milliman, we focus on creating an environment that recognizes – and meets – the personal and professional needs of the individual and their family. We offer competitive benefits which include the following based on plan eligibility:
Medical, dental and vision coverage for employees and their dependents, including domestic partners
A 401(k) plan with matching program, and profit-sharing contribution
Employee Assistance Program (EAP)
A discretionary bonus program
Paid Time Off (PTO) starts accruing on the first day of work and can be used for any reason; full-time employees will accrue 15 days of PTO per year, and employees working less than a full-time schedule will accrue PTO at a prorated amount based on hours worked
Family building benefits, including adoption and fertility assistance and paid parental leave up to 12 weeks for employees who have worked for Milliman for at least 12 months and have worked at least 1,250 hours in the preceding 12-month period
A minimum of 8 paid holidays
Milliman covers 100% of the premiums for life insurance, AD&D, and both short-term and long-term disability coverage
Flexible spending accounts allow employees to set aside pre-tax dollars to pay for dependent care, transportation, and applicable medical needs
View all jobs at Milliman
⛔️ Milliman are no longer taking applications for this job.
From the blog
Expert tips on actuarial career growth and development.
You've aced the actuarial job interview and an offer is on the table – congratulations! But now, the real challenge begins: negotiation.
Actuaries never stop learning. There are loads of industry webinars and conferences out there, but I prefer reading blogs and listening to podcasts.
Over the past few weeks, I've spoken with lots of actuarial analysts who are pretty anxious about AI.