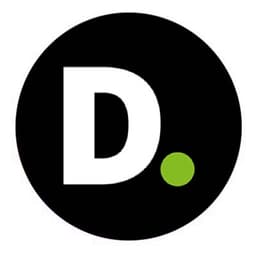 View all jobs at Deloitte
⛔️ Deloitte are no longer taking applications for this job.
Senior Manager (Life)
Join Deloitte's leading Actuarial, Reward and Analytics practice and apply your skills in projects reaching beyond traditional actuarial boundaries. We have a number of exciting positions in the Actuarial Modelling Centre within Deloitte's leading Actuarial Technology team.
You will be exposed to cutting edge actuarial modelling work in a strategic, consulting and transactional context. Here you'll develop an impressive range of actuarial modelling and consulting skills that will expand your career opportunities.
Our practice has both breadth and technical depth which is increasingly important in an ever-changing regulatory landscape. You can expect to be involved in a number of key services, ranging from asset liability modelling and stochastic and deterministic modelling covering the likes of regulatory change, finance transformation, model migration, using various industry modelling tools and applications.
All of this is underpinned by our cutting-edge Actuarial Modelling Centre, working with industry standard software and next generation technology to further develop and enhance our way of working.
Your professional experience
Market-leading experience in a common actuarial modelling platform, with detailed knowledge of its use across the industry and its place within actuarial technology ecosystems.
A track record of leading complex model change across all areas in the delivery cycle (planning, design, implementation, testing, embedding).
Deep understanding of the actuarial technology environment, including industry trends and future impact this may have on modelling.
Experience in linking modelling to wider actuarial technology and ecosystems, understanding dependencies and helping to shape the strategy around end-to-end solutions.
Experience in developing effective relationships with senior stakeholders and third-parties.
Your colleagues
"The great culture, flexibility, and range of experiences that Deloitte offers is what sets this firm apart. In Human Capital, Deloitte is far ahead of any of our immediate competitors." – Sophia, Consulting
Agile working options
Location: London
You will have the flexibility to work from home or a client site as required. You will also have access to a number of local collaboration spaces where you can meet with colleagues when needed to support your role. Our hybrid-working model enables our people to collaborate, connect and innovate in both a virtual and physical capacity.
View all jobs at Deloitte
⛔️ Deloitte are no longer taking applications for this job.
From the blog
Expert tips on actuarial career growth and development.
You've aced the actuarial job interview and an offer is on the table – congratulations! But now, the real challenge begins: negotiation.
Actuaries never stop learning. There are loads of industry webinars and conferences out there, but I prefer reading blogs and listening to podcasts.
Over the past few weeks, I've spoken with lots of actuarial analysts who are pretty anxious about AI.