MetLife
Assistant Actuary
3mo ago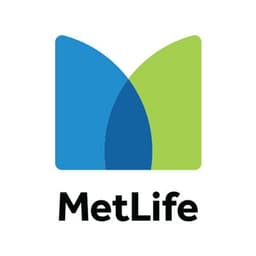 View all jobs at MetLife
⛔️ MetLife are no longer taking applications for this job.
Assistant Actuary
Job purpose:
Responsible for supporting on local statutory valuations and quarterly GAAP close of all Gulf countries within regulatory deadlines in accordance with prescribed regulations/principles with clear explanation to various stakeholders.
Assist in review of new regulations related to actuarial including impact analysis. Carry out experience studies to propose best estimate assumptions for Statutory and GAAP Valuations and Value of New Business (VNB). Support Quarterly Value of Gulf New Business Analysis and Discussions.
Review and support annually on Gulf Policyholders' Bonuses and Crediting Rates. Any other support need by Gulf Chief Actuary.
Job description:
Carry out all work related to local Statutory Valuations including:
Getting all the reports and information from Home Office and other departments
Support on completing all the Regulatory Forms
Support on responding to queries from both Auditors and Regulators
Coordinating the sign off on Regulatory forms from the Appointed Actuary
Ensuring timely submission to the Regulator within the deadline
Full Support on Quarterly/Monthly US GAAP Valuation including:
Ensuring that all data has been provided to the Production unit on time
Reviewing all Actuarial Entries, comparing with prior quarters
Reasonability and Trend Analysis
Support the Gulf Chief Actuary in explaining the results to management
Support the Gulf Chief Actuary on the following:
Updating the Actuarial policies, procedures and controls
Preparing actuarial reports and complying with the other actuarial reporting obligations required by law, instructions and circulars
Advise on, monitor, investigate and report on the setting of premiums, as well as on risks that significantly affect the ability to meet liabilities to policyholders, capital requirements, solvency position and technical provisions
Monitor solvency position for the Gulf region and the risks that significantly affect the ability to meet liabilities to policyholders, capital requirements and technical provisions.
Keeping up to-date on local regulatory developments especially related to Actuarial Valuation and Solvency Requirements and carry out impact analysis of new regulations
Carry Out Annual Experience Studies:
Including Mortality, Lapse, Expense, Interest and Premium Persistency
Coordinate with relevant departments to get the information and reports
Compare the results with prior years and review for significant change
Propose Best Estimate Assumptions for Gulf Statutory and GAAP Valuation and VNB
Qualifications, Experience & Skills:
Associate of US Society of Actuaries or UK Institute of Actuaries or equivalent
At least 5-7 years of total experience including 2 years in Actuarial Valuation
Communication & Multi-Tasking Skills
Team Members & Flexible
Fluent in English
Fluent in Local Language will be an advantage
Computer Literate including Excel, Word and Power-point
Proficient practical and theoretical knowledge of pricing, reserving, and actuarial analysis
Knowledge of Local Valuation Regulations
View all jobs at MetLife
⛔️ MetLife are no longer taking applications for this job.
From the blog
Expert tips on actuarial career growth and development.
You've aced the actuarial job interview and an offer is on the table – congratulations! But now, the real challenge begins: negotiation.
Actuaries never stop learning. There are loads of industry webinars and conferences out there, but I prefer reading blogs and listening to podcasts.
Over the past few weeks, I've spoken with lots of actuarial analysts who are pretty anxious about AI.