Milliman
Actuarial Analyst (Experienced)
4mo ago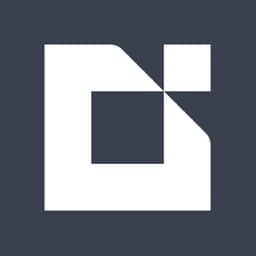 View all jobs at Milliman
⛔️ Milliman are no longer taking applications for this job.
Actuarial Analyst (Experienced)
The Actuarial Analyst at Milliman will provide employee retirement benefit services to clients under the guidance of actuaries. Responsibilities of the position include general support to the consulting actuaries and other members of the team. The Actuarial Analyst will play a role in managing client relationships while also handling pension administration tasks and routine projects.
What You Will Do:
Assist in preparation of recurring actuarial valuation and compliance work for qualified retirement plans of assigned clients, including:
Actuarial funding valuations (corporate or public)
Accounting valuations
Government forms preparation
Assist in the preparation and presentation of materials for clients.
Provide analysis and assistance on special projects.
Provide input to actuary and/or consultant on appropriate steps to complete required work.
Work with the consultant to understand how his or her work fits into the overall project.
Take initiative to improve processes involved with assigned clients and disseminate information and ideas to responsible consultant and staff.
Provide proper notification of significant issues that should be brought to attention of the responsible Actuary or Senior Consulting Actuary.
Observe Milliman formal peer review policy.
Who We Are Looking For:
Two to Five years of relevant pension actuarial experience
Bachelor's degree
Minimum of one actuarial exam (more than one is a plus)
Strong technical skills, IRS funding valuations or public plan valuations, (calculations required under PPA, funding, and accounting rules preferred), preparing government forms, valuation data preparation, etc.
Pursuing actuarial exams with goal of becoming an ASA, EA, or FSA
Personal Qualifications:
Works well within a team environment and takes ownership of personal work product.
Proficiency in the use of computers and other general office equipment.
Proficiency in Microsoft Office Suite.
Attention to detail.
Excellent problem-solving skills.
Strong communication skills (both written and verbal).
Able to productively respond to change.
Excellent organization and time management skills.
Location:
Candidates hired into this role will be required to work in-person in the Milliman office in Houston, TX on a weekly basis, but flexible work arrangements will be considered.
Benefits:
At Milliman, we focus on creating an environment that recognizes – and meets – the personal and professional needs of the individual and their family. We offer competitive benefits which include the following based on plan eligibility:
Medical, dental and vision coverage for employees and their dependents, including domestic partners
A 401(k) plan with matching program, and profit sharing contribution
Employee Assistance Program (EAP)
A discretionary bonus program
Paid Time Off (PTO) starts accruing on the first day of work and can be used for any reason; full-time employees will accrue 15 days of PTO per year, and employees working less than a full-time schedule will accrue PTO at a prorated amount based on hours worked
Family building benefits, including adoption and fertility assistance and paid parental leave up to 12 weeks for employees who have worked for Milliman for at least 12 months and have worked at least 1,250 hours in the preceding 12-month period
A minimum of 8 paid holidays
Milliman covers 100% of the premiums for life insurance, AD&D, and both short-term and long-term disability coverage
Flexible spending accounts allow employees to set aside pre-tax dollars to pay for dependent care, transportation, and applicable medical needs
All qualified applicants will receive consideration for employment, without regard to race, color, religion, sex, sexual orientation, gender identity, national origin, disability, or status as a protected veteran.
View all jobs at Milliman
⛔️ Milliman are no longer taking applications for this job.
From the blog
Expert tips on actuarial career growth and development.
You've aced the actuarial job interview and an offer is on the table – congratulations! But now, the real challenge begins: negotiation.
Actuaries never stop learning. There are loads of industry webinars and conferences out there, but I prefer reading blogs and listening to podcasts.
Over the past few weeks, I've spoken with lots of actuarial analysts who are pretty anxious about AI.