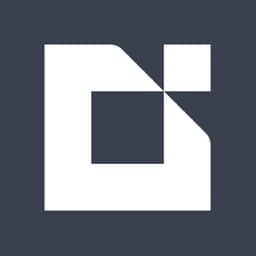 View all jobs at Milliman
⛔️ Milliman are no longer taking applications for this job.
Actuarial Intern (P&C)
This Milliman practice, with locations in Boston MA, Burlington VT, and Atlanta GA, provides property and casualty actuarial consulting services on a range of projects across the insurance, reinsurance, insurance-linked securities (ILS) and alternative-risk markets.
We work with a diverse set of clients including self-insured corporations, commercial insurance companies, governmental agencies, risk pools, and financial investors and other participants in the ILS space.
Using a variety of Milliman products and office-built tools, we look to establish and develop the cutting edge of actuarial practice in each of our professional niches, and provide our clients with trusted partnership and advice to advance the success of their business.
About Milliman
Independent for 75 years, Milliman delivers market-leading services and solutions to clients worldwide. Today, we are helping companies take on some of the world's most critical and complex issues, including retirement funding and healthcare financing, risk management and regulatory compliance, data analytics and business transformation.
Through a team of professionals ranging from actuaries to clinicians, technology specialists to plan administrators, we offer unparalleled expertise in employee benefits, investment consulting, healthcare, life insurance and financial services, and property and casualty insurance.
About the team
The team is a focused and tight-knit group working together across our locations. Team members work on a range of client projects of various sizes, and we employ a highly integrated project structure that encourages interaction across all members of the team, from analysts to the Principals serving as the client leads. While most of our team's time is spent working on Boston/Burlington/Atlanta projects and with Boston/Burlington/Atlanta employees, team members also have the chance to participate on certain assignments that are completed in partnership with other Milliman offices, and work with employees from other Milliman casualty practices.
We believe that the actuarial skillset has important applications across both our traditional actuarial work and our work in developing market areas, and are committed to developing a pipeline of young actuarial talent and future leaders of the firm through exam support and interaction with senior colleagues.
About the role
The Actuarial Intern role provides training and experience to individuals seeking to pursue a career in actuarial science. Interns are expected to be pursuing a credential with the Casualty Actuarial Society (CAS) by taking and passing actuarial examinations, and to be exploring the potential of engaging in a full-time actuarial career.
On a day-to-day basis, the Actuarial Intern will be expected to work closely with project team members to execute key analyses for ongoing projects. They will be expected to develop their actuarial skills while displaying professionalism and strong communication skills. Much of the intern's work will be done in Excel, but supplemental programming, statistical, and database skills are highly valued and will open up additional opportunities during the internship.
Although this position may provide the opportunity for some amount of remote work, the applicant must be willing to be based out of the Milliman Boston MA, Burlington, VT, or Atlanta GA office. We are open to part-time interns during the school year, or full-time interns during the summer.
Requirements
Four-year bachelor's degree or higher degree (quantitative course work in actuarial science, mathematics, statistics, etc. highly desired), either completed or in progress
Strong critical thinking, technical, and analytical skills
Substantial expertise with Excel and Word
Close attention to detail
Desired:
Between one and five successfully completed actuarial examinations, and pursuing a credential from the CAS.
Some experience with computer programming
Expertise with statistical and modeling tools such as R, @Risk, VBA, Python, SAS, STATA, etc.
Working knowledge of supplemental database and professional working tools such as Access and PowerPoint
The ability to work collaboratively and organize various client needs in a fast-paced environment
Clearly demonstrated leadership and creative thinking abilities
The ability and willingness to clearly articulate questions and ideas
Intellectual curiosity about the topics of risk, Milliman, and the work of our specific property/casualty practice
The hourly range for this position is $23-35 per hour, depending on a combination of factors, including, but not limited to, education, relevant work experience, qualifications, skills, certifications, location, etc.
View all jobs at Milliman
⛔️ Milliman are no longer taking applications for this job.
From the blog
Expert tips on actuarial career growth and development.
You've aced the actuarial job interview and an offer is on the table – congratulations! But now, the real challenge begins: negotiation.
Actuaries never stop learning. There are loads of industry webinars and conferences out there, but I prefer reading blogs and listening to podcasts.
Over the past few weeks, I've spoken with lots of actuarial analysts who are pretty anxious about AI.