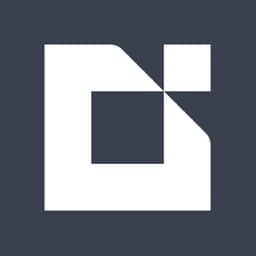 View all jobs at Milliman
⛔️ Milliman are no longer taking applications for this job.
Consulting Actuary
Milliman is seeking actuarial professionals with strong analytical, problem-solving, technical and communication skills to join our life practice based in Gurgaon.
This is an ideal opportunity for actuarial professionals to join and collaborate with our team of experts from across the world in a fast-paced, challenging and rewarding environment.
We offer the opportunity to
Work closely with a team of consultants working across the globe delivering high-quality work to our clients, working with some of the best actuarial experts in the region
Work on a diverse range of actuarial projects (actuarial modelling, reporting, pricing, business planning, mergers and acquisitions and many more)
Contribute to research projects and innovate new solutions to help our clients
Work effectively and efficiently in project teams led by senior actuaries
Help develop and maintain client and internal relationships
Work in a flexible and fast-paced environment
Desired experience and professional qualifications
2-8 years of professional experience
Attained Fellowship from a recognized professional body/institute
Bachelors or Masters in a relevant field (Actuarial Science, Mathematics, Statistics, Economics, etc.)
Desired competencies
Actuarial domain knowledge of life and annuity products
Strong technical and actuarial modelling skills; actuarial coding skills on leading actuarial software preferable
Ability to work in a highly collaborative environment as well as independently with minimum supervision
Ability to take ownership of a technical challenge and see it through to a successful conclusion
Excellent analytical and communication skills
Driven and self-motivated
Benefits offered
Opportunity to work with local and international market experts on a wide variety of projects
Competitive remuneration and annual performance-based bonuses
Professional actuarial examination support
Opportunity for continuous training and development
Flexible working arrangements
About Milliman
Milliman is one of the world's largest independent professional services firms. Founded in 1947, the firm provides consulting services to clients in four practice areas: healthcare, life insurance and financial services, employee benefits and pensions, and property and casualty insurance.
Today, Milliman has more than 4,600 employees, more than $1.38 billion in annual revenue in 2021, and more than 60 offices worldwide.
View all jobs at Milliman
⛔️ Milliman are no longer taking applications for this job.
From the blog
Expert tips on actuarial career growth and development.
You've aced the actuarial job interview and an offer is on the table – congratulations! But now, the real challenge begins: negotiation.
Actuaries never stop learning. There are loads of industry webinars and conferences out there, but I prefer reading blogs and listening to podcasts.
Over the past few weeks, I've spoken with lots of actuarial analysts who are pretty anxious about AI.