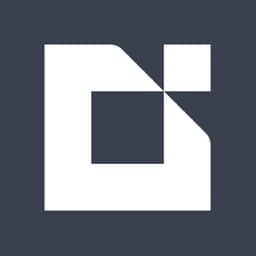 View all jobs at Milliman
⛔️ Milliman are no longer taking applications for this job.
Entry-Level Actuarial Associate
We are seeking a dynamic and highly-motivated individuals to join our Life and Financial Services practice in the UK.
About Us
Milliman's Life and Financial Services practice in the UK offers a high standard of consulting services to financial services providers such as life insurance and reinsurance companies, asset managers, investment banks, and regulatory bodies.
Our consulting services for our clients include merger and acquisition services, restructuring advice and implementation, independent review, Chief Actuary and With-Profits Actuary roles, and risk and capital management services. Our client base includes firms in the UK, Europe, and the US.
You will be working as part of a team, focusing on delivering actuarial and analytical solutions to our clients. You should be deadline-driven with the ability to juggle multiple, competing priorities.
Milliman offers a competitive study package to support you in qualifying as an actuary.
Responsibilities
Manage the technical aspects of specific client assignments (including running analytics tools and building models), within agreed budgets and timeframes;
Process and handle data;
Manage day-to-day interaction with, and expectations of, specific clients;
Attend client meetings as required;
Assist in the timely production of reports to clients;
Understand and comply with the Life and Financial Services practice's risk management processes and procedures;
Ensure that, for the assignments being managed, compliance is fully documented;
Assist in the development and implementation of the practice's marketing plan;
Deliver presentations and produce articles in collaboration with other members of the team;
Maintain high standards of technical knowledge and understanding, through reading of technical papers, participation in appropriate seminars, conferences, etc.;
Disseminate this knowledge and understanding amongst colleagues and, where appropriate, clients;
Provide assistance as and when needed to other team members;
Work towards timely qualification as a Fellow of the Institute and Faculty of Actuaries;
Carry out all tasks within the job holder's level of skill and ability.
Qualification
An undergraduate degree in a numerical subject;
Knowledge:
Good knowledge of Word, Excel, and PowerPoint;
Good understanding of, and interest in, the UK insurance/reinsurance market
Desirable
Good knowledge of VBA, R, or similar;
Good understanding of, and interest in, financial markets
Skills:
Highly technical – good analytical skills
Excellent interpersonal skills.
Excellent written and oral communication skills
Effective time management skills
Good research skills
Good organisational skills
Ability to effectively work in a team, as well as independently
Behaviour competencies:
Driven to deliver
Collaborative
Motivated
Flexible with workloads and priorities
Committed to an actuarial career and qualification as an actuary
Proactive
Experience:
Mathematical/financial modelling
View all jobs at Milliman
⛔️ Milliman are no longer taking applications for this job.
From the blog
Expert tips on actuarial career growth and development.
You've aced the actuarial job interview and an offer is on the table – congratulations! But now, the real challenge begins: negotiation.
Actuaries never stop learning. There are loads of industry webinars and conferences out there, but I prefer reading blogs and listening to podcasts.
Over the past few weeks, I've spoken with lots of actuarial analysts who are pretty anxious about AI.