Deloitte
Assistant Manager (Pensions)
4mo ago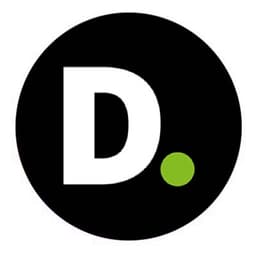 View all jobs at Deloitte
⛔️ Deloitte are no longer taking applications for this job.
Assistant Manager (Pensions)
Connect to your Industry
The Actuarial, Pensions and Rewards Practice within the Audit and Assurance Line is a rapidly growing team of actuaries, employee benefits specialists and modelling experts.
The team provides audit and assurance services to trustees and corporate sponsors of pension schemes and has collectively over 200 years' experience and has an ambitious 5-year growth plan.
Connect to your career at Deloitte
Deloitte drives progress. Using our vast range of expertise, that covers audit, risk advisory, and consulting services across tax, legal, business, technology and corporate finance, we help our clients become leaders wherever they choose to compete.
To do this, we invest in outstanding people. We build teams of future thinkers, with diverse talents and backgrounds, and empower them all to reach for and achieve more.
Connect to your opportunity
Our Actuarial Assistant Managers will have responsibility for:
Independently perform pensions liability calculations and to benchmark proposed assumptions for corporate accounts.
Working closely with Actuarial Managers and Directors to investigate and challenge the actuarial assumptions and methodologies used by corporate actuarial advisors
Preparation of audit documentation.
Presenting our findings alongside Actuarial Managers and Directors, to Deloitte audit teams, corporate pension managers, financial controllers, finance directors and/or audit committees.
Working on wider pensions, reward, HR and analytics projects from time to time.
We take your development very seriously. Our appraisal process is structured, transparent and interactive - you'll receive continuous training and on-going supportive feedback to achieve the goals that you set yourself.
Connect to your skills and professional experience
To qualify you will have:
Experience of contributing to the delivery of defined benefit pension work streams or projects, in a consulting or in-house environment;
Exposure to providing actuarial services to trustees and/or corporate sponsors;
Excellent facilitation and communication skills;
Experience of managing client relationships and
Advanced level of Microsoft Excel.
Desirable:
Making good progress towards an actuarial qualification or equivalent;
Knowledge of coding software (e.g. VBA, R and/or Python) is desirable but not essential.
Connect with your colleagues
"The team is very supportive of flexible hours and hybrid working, which makes my life as a working parent a lot easier. I can plan my day and meetings around the time that I need to be attentive to my children. I really appreciate how inclusive and respectful everyone is to different personal circumstances. "
-Alva, Audit and Assurance
"I assumed the culture would be very corporate, however, I have worked with people who have different personalities and approaches to the way they work. We do have a clear brand, but everyone is encouraged to be themselves."
-Alice, Audit and Assurance
"The team I support works with one of Deloitte's biggest clients. To be involved with such an influential client so early in my career is really rewarding; I love it."
-Owen, Audit and Assurance
"The progression at Deloitte is steady and I've always felt in control of my own career path. You can learn something new here every day which I really enjoy."
-Ali, Audit and Assurance
Connect to your agile working options
Location: You'll have the flexibility to work from your local Deloitte office, home or a client site as required.
Our commitment to you
Making an impact is more than just what we do: it's why we're here. So we work hard to create an environment where you can experience a purpose you believe in, the freedom to be you, and the capacity to go further than ever before.
Connect to your next step
A career at Deloitte is an opportunity to develop in any direction you choose. Join us and you'll experience a purpose you can believe in and an impact you can see. You'll be free to bring your true self to work every day. And you'll never stop growing, whatever your level.
View all jobs at Deloitte
⛔️ Deloitte are no longer taking applications for this job.
From the blog
Expert tips on actuarial career growth and development.
You've aced the actuarial job interview and an offer is on the table – congratulations! But now, the real challenge begins: negotiation.
Actuaries never stop learning. There are loads of industry webinars and conferences out there, but I prefer reading blogs and listening to podcasts.
Over the past few weeks, I've spoken with lots of actuarial analysts who are pretty anxious about AI.