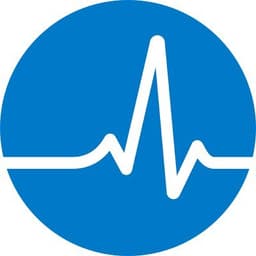 View all jobs at Bupa
⛔️ Bupa are no longer taking applications for this job.
Capital Actuary
£70,000 base, 10% bonus, Pension, Private Medical Insurance
UK / Hybrid (1-2 days in London office)
The Capital Actuary is a key role in a niche Group Actuary team at Bupa's London office. This is a broad role in which you will enjoy significant exposure to senior leaders at Bupa – including our Chief Actuary and Finance Directors. Further, you will build strong relationships with our global teams.
About Bupa
We're a leading health insurer and healthcare provider, with care homes, health centres, dental practices and a hospital. With no shareholders, our customers are our focus. We reinvest profits into providing more and better healthcare for the benefit of current and future customers. Your input will support Bupa to deliver on our purpose, helping people live longer, healthier, happier lives.
Bupa has 43 million customers globally and revenue in 2022 was circa £14 billion. Passionate about sustainability, Bupa's ambition is to be net-zero by 2040.
What you'll be doing…
Support the development and embedding of Economic Capital models across Bupa, enabling the capital models to be used as a tool to support business decisions and initiatives to optimise Bupa's risk profile
Assist the modelling and risk calibrations update process
Prepare the analysis and associated investigations to risk calibration models
Implement modelling changes to the Capital Modelling platform (Aon ReMetrica)
Prepare the capital requirements reporting content for reports to the Executive, Board and Bupa's regulators
Develop business solutions to challenges and opportunities that arise
Partner with Bupa's global finance / actuarial teams (UK / Europe / Asia Pacific / South America)
Support the Actuarial Director in this broad role, operating in a high calibre niche team
Who we're looking for?
Newly / nearly qualified Actuary (e.g. IFoA)
General, Health or Life Insurance background
Previous exposure to capital modelling techniques and reporting including risk calibrations for economic capital
Gravitas to engage with Executive leaders at Bupa
Proactive mindset, ability to work independently
Ambition and drive!
Benefits at Bupa
Our benefits are driven by what matters to our people. It's important to us that these benefits support a work-life balance that keeps people healthy, both mentally and physically. Benefits include:
25 days holiday, increasing through length of service, with option to buy or sell
Bupa health insurance as a benefit in kind
An enhanced pension plan & life insurance
Annual performance-based bonus
Various other benefits and online discounts
Diversity and Inclusion
Here you'll be welcomed. We champion diversity and we understand the importance of our people representing the communities and customers we serve. You'll find an inclusive environment where you can be yourself and where everyone is driven by the same purpose – helping people live longer, healthier, happier lives.
Bupa is committed to making sure that every applicant is assessed solely on personal merit and qualifications. We actively celebrate the diversity of our colleagues and provide an inclusive environment so you can bring your true self to Bupa. We'll make sure you are treated fairly regardless of disability or circumstance. That's why we're happy to offer reasonable adjustments as part of our recruitment process to anyone that needs them.
View all jobs at Bupa
⛔️ Bupa are no longer taking applications for this job.
From the blog
Expert tips on actuarial career growth and development.
Actuaries never stop learning. There are loads of industry webinars and conferences out there, but I prefer reading blogs and listening to podcasts.
Over the past few weeks, I've spoken with lots of actuarial analysts who are pretty anxious about AI.
Being an actuary isn't the 9-5 job that everyone thinks it is. At some point in your career, you'll probably feel like you're approaching burnout.