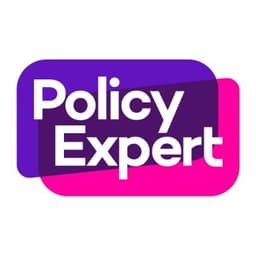 View all jobs at Policy Expert
⛔️ Policy Expert are no longer taking applications for this job.
Pricing Analyst (Home Insurance)
£40-60k salary + generous benefits package
Hybrid working (2-3 days each week in our London office)
About us
We're Policy Expert, a home and motor insurance provider and we're on a mission to shake up the personal insurance industry. We launched Policy Expert in 2011 because we wanted to put people first. From the very beginning our philosophy has been simple – put people at the heart of everything we do.
Within two years we were rated the UK's no.1 Home Insurance provider on Reviewcentre.com, an accolade we have been proud of and held ever since. We have also been awarded a range of customer and industry awards that we're incredibly proud of and have just made the milestone of just over one million customers trusting us to insure their homes with us.
We know our success comes from our talented workforce and as a business we pride ourselves on going that extra mile for our people. We have a growing team of over 100 tech experts across our London office, helping customers find the best deals for their Home and Car insurance.
We have big aspirations. We aim to build longer and deeper relationships with our customers and to help them see insurance as being a help, not a hindrance.
The pricing team
We are the engine behind the business, collaborating closely with our data engineering, machine learning, marketing and wider tech teams to underpin the company's growth and footprint.
We've got a huge amount of backing from our leadership team, allowing us to make decisions quickly and react to an ever-changing market. This autonomy gives us the edge over competition and allows us to stay nimble as we scale.
As I'm sure that you are aware, data is key, that's why we ingest huge amounts of it from various third parties. This gives us a crystal-clear picture of our customers, leading to a best-in-class loss ratio keeping us one step ahead of the market.
Key responsibilities
Provide support in forecasting our growth and loss ratio.
Work closely with other members of pricing to carry out regular rate reviews and monitor their impact.
You will be analysing large data sets, recommending initiatives and building models to execute these initiatives.
Producing periodic reporting to senior managers.
Work with engineers to make your ideas a reality.
Provide analytical support in ongoing relationships with reinsurers, regulators and other partners.
Provide pricing support for the launch of multiple new products.
Qualifications/Experience
1-2 years pricing experience in an insurer environment (preferably in UK motor/home).
2:1 degree in numerical discipline e.g. Maths, Physics, Econometrics.
Strong data manipulation skills using SQL/Python/R or similar.
Experience of rating update processes, performance and impact monitoring.
Good understanding of retail price optimisation
Trained in risk models such as GLMs.
Experience using WTW Emblem or WTW RADAR software is an advantage.
Benefits
£40-60k salary depending on your experience
Private medical cover with Vitality
Dental Insurance
Hybrid working
Training and education through LinkedIn learning and Plurasigh
Travel season ticket loan
Social events through the year
Access to selected London O2 events and use of a Private Lounge.
Employee Wellbeing Programme
Please be aware that we cannot offer sponsorship for this role.
View all jobs at Policy Expert
⛔️ Policy Expert are no longer taking applications for this job.
From the blog
Expert tips on actuarial career growth and development.
You've aced the actuarial job interview and an offer is on the table – congratulations! But now, the real challenge begins: negotiation.
Actuaries never stop learning. There are loads of industry webinars and conferences out there, but I prefer reading blogs and listening to podcasts.
Over the past few weeks, I've spoken with lots of actuarial analysts who are pretty anxious about AI.