MetLife
Solvency II Reporting Actuary
4mo ago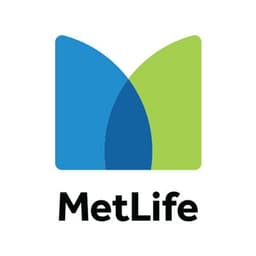 View all jobs at MetLife
⛔️ MetLife are no longer taking applications for this job.
Solvency II Reporting Actuary
Working closely with the Lead Consolidation Actuary and Head of Actuarial Function, the role supports the review and consolidation of entity level SII results for timely submission of actuarial reports to the MetLife Europe Board and the Central Bank of Ireland.
This role is required to maintain the commitment to the Central Bank of Ireland of maintaining a certain headcount in the Dublin based team led by the Head of Actuarial Function.
Key Responsibilities:
Supporting the Lead Actuary - Consolidation in preparing the ME and MEI Actuarial Function and related reports as per the CBI's Domestic Actuarial Regime
Understanding of SII results at ME/MEI branch level, providing sufficient review and challenge to reasons of changes in technical provisions and SCR
Supporting the Lead Actuary - Consolidation in presenting quarterly SII results to EMEA Chief Actuary and CFO. Explaining movements in results and helping communicate risks that the company is exposed to
Prepare and collate responses to CBI and other regulatory queries or remediation plans as and when required
Assist with annual audit and bi-annual peer review process and any CBI reviews and assessments
Support in aligning the Actuarial teams (Analysis/Production/GAM/ES) to ensure that Board reports and CBI responses are delivered in time and are of good quality
Essential Business Experience and Technical Skills:
Required:
Knowledge of Solvency II requirements
Knowledge of CBI's Domestic Actuarial Regime
Ability to work collaboratively with other teams to meet tight deadlines
Nearly qualified and studying towards full qualification
Preferred:
Prior work experience in Solvency II or similar regulatory regime
About MetLife
At MetLife, we're leading the global transformation of an industry we've long defined. United in purpose, diverse in perspective, we're dedicated to making a difference in the lives of our customers."
We ensure to reward and recognise our employees for their contributions and accomplishments at work. We value our employees' commitment to their work by offering a competitive and extensive compensation and benefits package. This includes 25 paid holidays, performance-based bonus, health insurance, income protection and pension benefits.
MetLife will also assist in the funding of professional fees for employees where it is relevant and aligned to your position within the organisation. MetLife reserve the right to make a judgement on whether the subscription is relevant or not to your role as well as cease the payment at any time. This type of subscription will not incur "benefit in kind" tax.
Bring your true self to work every day, receive the development and support you need to perform at your best, opportunities to advance your career and surround yourself with likeminded people.
Equal opportunities
MetLife is proud to be an equal opportunity employer. We are committed to attracting, retaining and maximizing the performance of a diverse and inclusive workforce. It is the policy of MetLife to ensure equal employment opportunity without discrimination on any basis protected by law. We welcome applications from candidates of all backgrounds, ethnicities, genders, religions and sexual orientations.
We strive to find the best candidate for all positions and a diverse range of applicants ensures we widen our talent pool in order to achieve this. Any applicants with disabilities and neurodiverse conditions, please do let us know about your reasonable adjustments to ensure that we can best meet your needs.
View all jobs at MetLife
⛔️ MetLife are no longer taking applications for this job.
From the blog
Expert tips on actuarial career growth and development.
Actuaries never stop learning. There are loads of industry webinars and conferences out there, but I prefer reading blogs and listening to podcasts.
Over the past few weeks, I've spoken with lots of actuarial analysts who are pretty anxious about AI.
Being an actuary isn't the 9-5 job that everyone thinks it is. At some point in your career, you'll probably feel like you're approaching burnout.