Milliman
Actuarial Analyst (Health)
5mo ago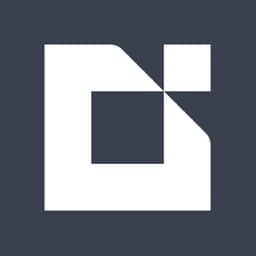 View all jobs at Milliman
⛔️ Milliman are no longer taking applications for this job.
Actuarial Analyst (Health)
Milliman's Seattle Health Practice is looking for actuarial analysts to work with consulting actuaries in the development and use actuarial models for various purposes, including pricing and forecasting. This position provides excellent opportunities for professional growth in the healthcare actuarial field. We provide extensive on-the-job training in consulting skills and advanced actuarial techniques.
Milliman's Seattle Health Practice serves a wide variety of organizations, including insurance companies, health plans, state and federal agencies, healthcare providers, reinsurance companies, providers, Accountable Care Organizations (ACOs), and employers. The staff consists of 150+ actuarial professionals in addition to healthcare consultants, IT, Administrative, and other non-actuarial staff.
By joining Milliman, you will be working with some of the most experienced, most capable people in the health industry. Through our mentor program, you will have a dedicated colleague available to help guide your career growth. For the right candidate, these opportunities will help you grow professionally while enjoying the work you do.
Responsibilities
In this role, you will have the opportunity to:
Analyzing data and producing reports using spreadsheets and databases
Drafting written reports and other correspondence
Reviewing the work of others as part of Milliman's commitment to high-quality work
Assisting with research and marketing projects
Ambition and progress towards the completion of actuarial exams with the goal of attaining a Fellowship
Requirements
To be successful in this role, you will have the following qualifications:
Bachelor's degree in mathematics, statistics, actuarial science, economics, or a related field
College GPA of 3.3 or higher
Successful completion of one or more (1+) Society of Actuaries exams
Working knowledge of Excel
Some knowledge of SAS, SQL, R, or Python
Personal Qualifications:
Excellent communication skills, both written and verbal
Strong organizational skills
Willingness and aptitude for detail work
Ability to work both independently and in team environments
Proven ability to work in a fast-paced environment where client satisfaction is key
Entrepreneurial spirit
Preferred Qualifications:
Actuarial internship or other data analysis experience desirable
Proficiency with Excel
Location:
This position is based out of the Milliman office in Seattle, WA. Applicants must be willing to work onsite full-time.
Compensation:
The salary range for this position is $76k-$90k, depending on relevant factors, including, but not limited to, education, work experience, skills, certifications, location, etc.
Benefits:
Medical, dental and vision coverage for employees and their dependents, including domestic partners
A 401(k) plan with matching program, and profit sharing contribution
Employee Assistance Program (EAP)
A discretionary bonus program
Paid Time Off (PTO) starts accruing on the first day of work and can be used for any reason; full-time employees will accrue 15 days of PTO per year, and employees working less than a full-time schedule will accrue PTO at a prorated amount based on hours worked
Family building benefits, including adoption and fertility assistance and paid parental leave up to 12 weeks for employees who have worked for Milliman for at least 12 months and have worked at least 1,250 hours in the preceding 12-month period
A minimum of 8 paid holidays
Milliman covers 100% of the premiums for life insurance, AD&D, and both short-term and long-term disability coverage
Flexible spending accounts allow employees to set aside pre-tax dollars to pay for dependent care, transportation, and applicable medical needs
Who We Are:
Independent for 75 years, Milliman delivers market-leading services and solutions to clients worldwide. Today, we are helping companies take on some of the world's most critical and complex issues, including retirement funding and healthcare financing, risk management and regulatory compliance, data analytics and business transformation.
Through a team of professionals ranging from actuaries to clinicians, technology specialists to plan administrators, we offer unparalleled expertise in employee benefits, investment consulting, healthcare, life insurance and financial services, and property and casualty insurance.
Equal Opportunity:
All qualified applicants will receive consideration for employment, without regard to race, color, religion, sex, sexual orientation, gender identity, national origin, disability, or status as a protected veteran.
View all jobs at Milliman
⛔️ Milliman are no longer taking applications for this job.
From the blog
Expert tips on actuarial career growth and development.
Actuaries never stop learning. There are loads of industry webinars and conferences out there, but I prefer reading blogs and listening to podcasts.
Over the past few weeks, I've spoken with lots of actuarial analysts who are pretty anxious about AI.
Being an actuary isn't the 9-5 job that everyone thinks it is. At some point in your career, you'll probably feel like you're approaching burnout.