MetLife
Solvency II Reporting Actuary
5mo ago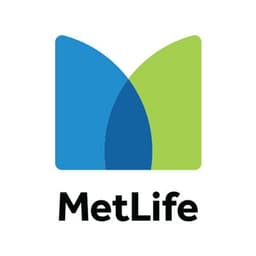 View all jobs at MetLife
⛔️ MetLife are no longer taking applications for this job.
Solvency II Reporting Actuary
MetLife is a leading financial services company that provides insurance, annuities, employee benefits, and asset management to customers worldwide. With operations in over 40 countries, we are one of the largest institutional investors in the U.S. and have been named to Fortune magazine's list of the "World's Most Admired Companies" for three consecutive years.
We are looking for a candidate to support the review and consolidation of entity level SII results for timely submission of actuarial reports to the MetLife Europe Board and the Central Bank of Ireland. This role will work closely with the Lead Consolidation Actuary and Head of Actuarial Function.
Key Responsibilities:
Supporting the Lead Actuary - Consolidation in preparing the ME and MEI Actuarial Function and related reports as per the CBI's Domestic Actuarial Regime
Understanding of SII results at ME/MEI branch level, providing sufficient review and challenge to reasons of changes in technical provisions and SCR
Supporting the Lead Actuary - Consolidation in presenting quarterly SII results to EMEA Chief Actuary and CFO. Explaining movements in results and helping communicate risks that the company is exposed to
Prepare and collate responses to CBI and other regulatory queries or remediation plans as and when required
Assist with annual audit and bi-annual peer review process and any CBI reviews and assessments
Support in aligning the Actuarial teams (Analysis/Production/GAM/ES) to ensure that Board reports and CBI responses are delivered in time and are of good quality
Essential Business Experience and Technical Skills:
Knowledge of Solvency II requirements
Knowledge of CBI's Domestic Actuarial Regime
Ability to work collaboratively with other teams to meet tight deadlines
Nearly qualified and studying towards full qualification
Preferred:
Prior work experience in Solvency II or similar regulatory regime
MetLife is an equal opportunity employer committed to attracting, retaining and maximizing the performance of a diverse and inclusive workforce. We welcome applications from candidates of all backgrounds, ethnicities, genders, religions and sexual orientations. Any applicants with disabilities and neurodiverse conditions, please do let us know about your reasonable adjustments to ensure that we can best meet your needs.
Travel: Negligible
MetLife offers a competitive and extensive compensation and benefits package, including 25 paid holidays, performance-based bonus, health insurance, income protection, and pension benefits. We also fund professional fees for employees where it is relevant and aligned to your position within the organization. Bring your true self to work every day, receive the development and support you need to perform at your best, opportunities to advance your career and surround yourself with like-minded people. Join MetLife.
View all jobs at MetLife
⛔️ MetLife are no longer taking applications for this job.
From the blog
Expert tips on actuarial career growth and development.
Actuaries never stop learning. There are loads of industry webinars and conferences out there, but I prefer reading blogs and listening to podcasts.
Over the past few weeks, I've spoken with lots of actuarial analysts who are pretty anxious about AI.
Being an actuary isn't the 9-5 job that everyone thinks it is. At some point in your career, you'll probably feel like you're approaching burnout.