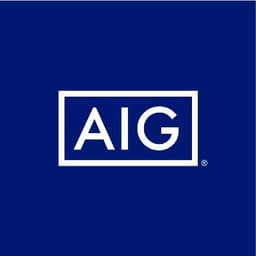 View all jobs at AIG
⛔️ AIG are no longer taking applications for this job.
Graduate Reserving Analyst
Talbot is an international insurer and reinsurer operating within the Lloyd's market. We have been part of AIG since 2018 and our ambition is to be AIG's Centre of Excellence at Lloyd's. Headquartered in London, Talbot has offices in New York and Singapore and over 300 people working across these three locations.
About the role
What you need to know:
To provide general support across the areas of work noted below.
To assist with the provision of Management Information.
To assist in undertaking an appropriate level of analysis to support business decisions and provide additional insight to the business.
To help identify and implement improvements and enhancement in processes and models.
To assist with internal and external reporting.
To support the quarterly assessment of in-house actuarial reserve indications on ultimate, earned and SII bases. To ensure that these are presented appropriately throughout the business.
To support the quarterly assessment of Management's best estimate reserves on both an ultimate basis and an earned basis for UK and US regulatory reporting purposes.
To support Group in the consolidation of the reserves.
To liaise with external consulting actuaries where necessary in support of their independent reserving work and the provision of the requisite Statements of Actuarial Opinion.
To monitor the quarterly run-off of reserves and to assist with regular monitoring of plan versus actual.
To provide analysis to ensure that the underwriters and pricing actuaries understand the reserve estimates, so that these can be reflected appropriately in the pricing assumptions and ongoing business strategy.
What we're looking for:
Science Degree (minimum 2:1)
A Level Maths
High level of numeracy
Attention to detail
Good organisation and communication skills
Ability to work on own initiative
Strategic Perspective
Commercial Acumen
Analytical Skills and Judgement
Innovation and Change Mindset
Client Focus
Communication and Influence
Building High Performing Teams
Execution and Achievement Orientation
Talent Development
What we offer
Our people are what make Talbot a market leading syndicate, so we are focused on creating a diverse, equitable and inclusive culture that helps us attract and retain great people.
We pride ourselves on helping our people develop and hone their professional skills throughout their careers. Our employees have access to a broad range of best-in-class career development programmes, we run regular training courses and events throughout the year covering both technical and non-technical topics.
Charitable giving is an important part of our culture too and we encourage people to give back to causes they care about, supporting them through our matched funding initiative and giving time off for volunteering.
A look at our Benefits
We're proud to offer a range of employee benefits and resources that help you protect what matters most - your health care, savings, financial protection and wellbeing. We provide a variety of leaves for personal, health, family and military needs. For example, our "Giving Back" program allows you to take up to 16 hours a year to volunteer in your community. Our global mental health and wellness days off provide all colleagues with a paid day off to focus on their mental health and wellbeing.
We also believe in fostering our colleagues' development and offer a range of learning opportunities for colleagues to hone their professional skills to position themselves for the next steps of their careers. We have a tuition reimbursement program for eligible colleagues to enhance their education, skills, and knowledge in areas that relate to their current position or future positions to which they may transfer or progress.
We are an Equal Opportunity Employer
American International Group, Inc., its subsidiaries and affiliates are committed to be an Equal Opportunity Employer and its policies and procedures reflect this commitment. We provide equal opportunity to all qualified individuals regardless of race, color, religion, age, gender, gender expression, national origin, veteran status, disability or any other legally protected categories such as sexual orientation.
At AIG, we believe that diversity and inclusion are critical to our future and our mission – creating a foundation for a creative workplace that leads to innovation, growth, and profitability. Through a wide variety of programs and initiatives, we invest in each employee, seeking to ensure that our people are not only respected as individuals, but also truly valued for their unique perspectives.
View all jobs at AIG
⛔️ AIG are no longer taking applications for this job.
From the blog
Expert tips on actuarial career growth and development.
Actuaries never stop learning. There are loads of industry webinars and conferences out there, but I prefer reading blogs and listening to podcasts.
Over the past few weeks, I've spoken with lots of actuarial analysts who are pretty anxious about AI.
Being an actuary isn't the 9-5 job that everyone thinks it is. At some point in your career, you'll probably feel like you're approaching burnout.