Milliman
Associate Actuary (Life)
5mo ago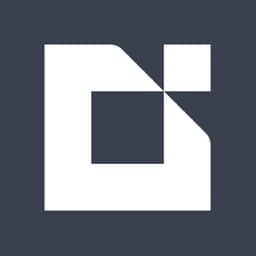 View all jobs at Milliman
⛔️ Milliman are no longer taking applications for this job.
Associate Actuary (Life)
The Chicago office of Milliman Inc. is looking for bright, enthusiastic and qualified candidates to work in their life consulting practice. In the U.S. life insurance and annuity industry, Milliman is the leading actuarial advisor for mergers & acquisitions, corporate restructuring, and other transaction activity. In addition to a wide variety of M&A consulting, our services span broadly into areas of asset-liability management, enterprise risk management, financial modeling, and actuarial technology modernization. Our clients include some of the biggest and well-known financial services companies.
We hire the best in the business and offer a work environment that is client-focused and encouraging of creativity and problem solving to meet and exceed our clients' expectations. It's about personal responsibility, creativity, and flexibility. We believe great work happens in great work environments.
Our culture is highly collaborative with value placed on high quality work and client service.
We are a team of consultants with deep actuarial subject matter expertise in individual life and annuity insurance products. Combined with our expertise in technology, financial modeling and analysis, this enables us to provide our clients with advanced analytics and insights required to develop a comprehensive understanding of the business, and to make informed decisions.
The successful candidate would potentially be involved a wide variety of assignments in the area of mergers & acquisitions, asset liability management, cash flow testing, valuation, financial reporting, and financial modeling. Some examples of such assignments include:
Modeling and financial projections for actuarial appraisals.
Development and analysis of experience studies and actuarial assumptions.
Asset adequacy analysis and cash flow testing.
Actuarial due diligence for M&A transactions, including review of financial metrics, assumptions, risks and operations of the business.
Development of valuation models and production processes for US statutory and GAAP reporting.
Risk and capital assessment, including RBC and economical capital frameworks.Implementation of Milliman's financial modeling and technology solutions, focused on our proprietary MG-ALFA and Integrate platform-based solutions.
Development of new insurance products.
Requirements
The ideal candidate should meet the following requirements:
Undergraduate degree in Actuarial Science, or a similar mathematical or quantitative program of study.
Society of Actuaries (SOA) ASA status.
Actively pursuing the FSA designation from the SOA.
Minimum of 2 years of full-time work experience in an actuarial role (excluding time spent in internship roles).
Strong quantitative background.
Proficiency in Excel, VBA and SAS.
Insurance product modeling experience and MG-ALFA and Integrate experience, in particular, would be an asset.
Ability to analyze and apply creative problem solving both independently and within a team.
Self-motivated individual with a sense of intellectual curiosity and a results-oriented work ethic.
Proven ability to handle multiple projects and tasks, prioritizing and meeting deadlines.
Strong written and verbal communication skills, along with the ability and willingness to clearly articulate ideas.
The desire and ability to work in a fast-pace environment where the client is always first.
Prior consulting experience or a background in individual life insurance a plus, but not necessary.
Benefits
At Milliman, we focus on creating an environment that recognizes – and meets – the personal and professional needs of the individual. We offer a competitive benefits package which includes:
Medical, dental and vision coverage for employees and their families, including eligible domestic partners.
A 401(k) plan with matching program.
Paid Parental Leave of 12 weeks (after one year of service) for both the primary and secondary caregiver.
Adoption Assistance.
Profit sharing as a discretionary contribution to employees' retirement accounts.
Paid Time Off (PTO) starts accruing on the first day of work and can be used for any reason.
Milliman pays 100% of the premiums for life insurance, AD&D, and both short term and long term disability coverage.
Voluntary benefits such as additional life or accidental death and dismemberment coverage for yourself or dependents.
Flexible spending accounts allow employees to set aside pre-tax dollars to pay for dependent care, transportation and applicable medical needs.
HMO and PPO Medical Insurance options, Dental, Vision, Commuter benefit, Dependent Care Flexible Spending Account and a Health Care Flexible Spending Account.
Employee Assistance Benefits (EAP) to support mental health as much as physical health.
All qualified applicants will receive consideration for employment, without regard to race, color, religion, sex, sexual orientation, gender identity, national origin, disability, or status as a protected veteran.
View all jobs at Milliman
⛔️ Milliman are no longer taking applications for this job.
From the blog
Expert tips on actuarial career growth and development.
Actuaries never stop learning. There are loads of industry webinars and conferences out there, but I prefer reading blogs and listening to podcasts.
Over the past few weeks, I've spoken with lots of actuarial analysts who are pretty anxious about AI.
Being an actuary isn't the 9-5 job that everyone thinks it is. At some point in your career, you'll probably feel like you're approaching burnout.