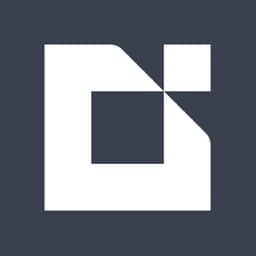 View all jobs at Milliman
⛔️ Milliman are no longer taking applications for this job.
Actuarial Intern (Health)
Milliman's Mountain Gulf Health Practice operates as one entity across five locations – Denver, Houston, Phoenix, Salt Lake City, San Francisco. Our internship opportunities are spread out across these five locations, or remote.
A successful candidate will possess excellent computer, technical, communication, and interpersonal skills, and will be self-motivated and driven to achieve. Intellectual curiosity, team work, and a strong desire to learn are a must.
Responsibilities
Our goal is to give interns a broad range of experiences and exposure to the work of consultants in our practice. Actuarial summer interns perform data analysis using Excel, SAS, and proprietary Milliman programs to assist with consulting for various health insurance work areas, such as: Commercial / ACA, Behavioral Health, Risk Adjustment, Medicaid, Medicare, Dental, and more.
Interns have the opportunity to leverage their classroom knowledge by taking part in consulting activities including everything from coordinating client marketing mailings to sitting in on client calls, updating models to developing analyses for internal projects, reviewing and checking the work of others to assisting with research and product development, and perhaps helping out with the occasional office prank.
Within a project team, consultants, project managers, analysts, and interns coordinate their efforts to deliver client reports and deliverables. Consultants are responsible for building relationships with clients, directing projects, and presenting results. Project manager associate actuaries work directly with analysts by reviewing work, answering questions, and developing client correspondence. Analysts are responsible for the majority of the technical work, which may include analyzing data, completing actuarial calculations, developing and utilizing actuarial models, and implementing software solutions. Interns are given very similar responsibilities compared to full-time analysts, and work alongside all levels of a project team while learning and expanding upon various actuarial concepts and computer programs, such as Microsoft Excel, VBA, and SAS.
Although exam study time, materials, and exam fees are not paid for by Milliman as an actuarial intern, we feel progression with actuarial exams is important, and the day of an exam sitting will be paid time off if applicable.
The goal of our internship program is to be a pipeline for entry level positions within our practice. All interns all eligible to be considered for a full-time position based on their performance as intern.
Requirements
Working towards or completed a bachelor's degree in Mathematics, Statistics, Actuarial Science, Economics, or another major with quantitative course work
Expected graduation date no later than December 2024
At least one actuarial exam passed
Interest in an actuarial career
Solid understanding of basic actuarial concepts
Proficiency in Microsoft Office
Exposure to programming (R, SAS, SQL, Python, VBA) is beneficial but not required
Prior internship(s) and/or actuarial-related work experience is beneficial but not required
Authorized to work in the United States on a full-time basis without sponsorship from Milliman presently or in the future. Milliman's Mountain Gulf Health Practice does not allow for sponsorship in order to maintain or obtain an employment authorizing status/visa or other form of employment authorization in order to legally work in the United States
Benefits
Interns are not eligible for benefits, which are reserved for full time employees. Paid Time Off (PTO) starts accruing on the first day of work and can be used for any reason. Interns, Temporary, and Seasonal Employees will earn PTO each pay period, with an accrual rate of 1 hour for every 30 hours worked.
Compensation
The hourly range for this role is $24 to $35, depending on a combination of factors, including, but not limited to, education, relevant work experience, qualifications, skills, certifications, location, etc.
About Us
The Mountain Gulf Health Practice of Milliman is a group of highly self-motivated and enthusiastic individuals. Our practice has developed expertise in a variety of business areas, which means that we are always working on new and interesting challenges related to the healthcare field and the actuarial profession.
Milliman is the country's most prestigious actuarial consulting firm, with offices in major cities worldwide. Milliman is divided into four main practice areas, providing a full range of actuarial and other consulting services to our clients in the areas of Healthcare, Employee Benefits & Investment, Property & Casualty, and Life Insurance & Financial Services.
Each practice is individually owned by the local Principals who manage them, and the company's flat organizational structure fosters entrepreneurs who work together to grow each practice and expand into new consulting opportunity areas.
All qualified applicants will receive consideration for employment, without regard to race, color, religion, sex, sexual orientation, gender identity, national origin, disability, or status as a protected veteran.
View all jobs at Milliman
⛔️ Milliman are no longer taking applications for this job.
From the blog
Expert tips on actuarial career growth and development.
Actuaries never stop learning. There are loads of industry webinars and conferences out there, but I prefer reading blogs and listening to podcasts.
Over the past few weeks, I've spoken with lots of actuarial analysts who are pretty anxious about AI.
Being an actuary isn't the 9-5 job that everyone thinks it is. At some point in your career, you'll probably feel like you're approaching burnout.