Milliman
Actuarial Intern (Fall 2023)
5mo ago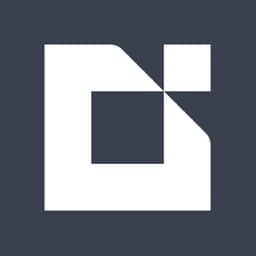 View all jobs at Milliman
⛔️ Milliman are no longer taking applications for this job.
Actuarial Intern (Fall 2023)
The Chicago office of Milliman Inc. is looking for enthusiastic and qualified candidates to join its Life and Financial Services practice for an internship/co-op work term. The candidate will be assigned to work in either the Mergers and Acquisitions or the Financial Risk Management group. The two groups work closely together on mergers and acquisitions projects and other assignments such as risk-based capital impact analysis.
We have a focused, multi-disciplinary team of actuaries, financial engineers / capital markets professionals and software developers working together to develop risk management solutions for the financial services industry. We currently advise some of the world's largest insurance companies in areas such as hedging strategy and operations, portfolio risk management, capital requirements, and mergers and acquisitions.
About Milliman
Milliman is among the world's largest providers of actuarial and related products and services. Founded in 1947, Milliman is an independent firm with offices in major cities around the globe. We are owned and managed by our principals—senior consultants whose selection is based on their technical, professional and business achievements. Milliman is the preeminent Life and Financial Services practice in the United States, and we are rapidly establishing our presence in the global market.
With more than 60 years of actuarial experience, Milliman's Life and Financial Services practice is well positioned to help clients analyze, understand, and mitigate risk in an era of regulatory change financial uncertainty.
Job Responsibilities
Designing and executing scalable dynamic hedging programs to manage equity guarantee risk and meet strategic risk management objectives
Pricing and developing new products for financial services companies
Building stochastic models for hedging, GAAP, statutory valuation, and/or appraisals of Variable Annuities and/or Fixed Indexed Annuities business
Merger and acquisitions due diligence including review of assumptions, risks and operations of Variable Annuities and/or Fixed Indexed Annuities business
Evaluating the appropriateness of exotic derivatives in reducing a company's risk exposure
Determining the impact of various risk management programs with respect to M&A transactions
Skills & Attributes
Required:
Currently enrolled in a Bachelors or Masters level academic program in Actuarial Science or another program of study similarly focused on mathematics, quantitative analysis and/or programming
Completion of at least one Society of Actuaries (SOA) exam and actively pursuing the FSA, FRM, or CFA designation
Desired:
One, or more, prior internships, preferably with a focus on learning and applying technical skills
Strong quantitative background with actuarial modeling experience in life insurance, risk management or investments
Understanding of capital markets and modern finance concepts (option pricing, portfolio theory, etc.)
Proficiency in Excel and VBA. Knowledge of SAS, C++, C#, and other programming languages a plus
Experience with MG-ALFA or other actuarial valuation software would be an asset
Ability to analyze and apply creative problem solving both independently and within a team
Excellent project management skills, including communication and time management skills
Self-motivated individual with a sense of intellectual curiosity and a results-oriented work ethic
All qualified applicants will receive consideration for employment, without regard to race, color, religion, sex, sexual orientation, gender identity, national origin, disability, or status as a protected veteran.
View all jobs at Milliman
⛔️ Milliman are no longer taking applications for this job.
From the blog
Expert tips on actuarial career growth and development.
Actuaries never stop learning. There are loads of industry webinars and conferences out there, but I prefer reading blogs and listening to podcasts.
Over the past few weeks, I've spoken with lots of actuarial analysts who are pretty anxious about AI.
Being an actuary isn't the 9-5 job that everyone thinks it is. At some point in your career, you'll probably feel like you're approaching burnout.