Milliman
Actuarial Analyst (Atlantic Region P&C)
5mo ago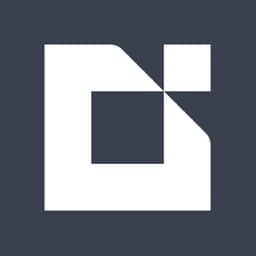 View all jobs at Milliman
⛔️ Milliman are no longer taking applications for this job.
Actuarial Analyst (Atlantic Region P&C)
Independent for 75 years, Milliman delivers market-leading services and solutions to clients worldwide. Today, we are helping companies take on some of the world's most critical and complex issues, including retirement funding and healthcare financing, risk management and regulatory compliance, data analytics and business transformation.
Through a team of professionals ranging from actuaries to clinicians, technology specialists to plan administrators, we offer unparalleled expertise in employee benefits, investment consulting, healthcare, life insurance and financial services, and property and casualty insurance.
The Actuarial Analyst role provides the backbone of analytical support for our projects. On a day-to-day basis, the Actuarial Analyst will be expected to work closely with project team members to execute key analyses for ongoing projects. They will be expected to produce high-quality analytical work while also showing professionalism and strong communication skills when interacting with colleagues and, when applicable, client contacts. Much of the Analyst's work will be done in Excel, but supplemental programming, statistical, and database skills are highly valued and will open up additional opportunities for impactful client assignments and advancement.
In addition, Actuarial Analysts are expected to pursue a credential with the Casualty Actuarial Society (CAS) by taking and passing actuarial examinations, and are provided time and monetary resources to support this pursuit.
Professional Qualifications
Completed Bachelor's degree or higher, including quantitative coursework in actuarial science, mathematics, statistics, etc.
A minimum of one passed actuarial exam, and pursuing a credential from the CAS
A minimum of one completed internship in or related to the field of actuarial science
Substantial expertise with MS Excel and Word
Strong critical thinking, technical, and analytical skills
Close attention to detail
Preferred Qualifications
Some experience with computer programming
Expertise with statistical and modeling tools such as R, @Risk, VBA, Python, SAS, STATA, etc.
Working knowledge of supplemental database and professional working tools such as Access and PowerPoint
The ability to work collaboratively and organize various client needs in a fast-paced environment
Clearly demonstrated leadership and creative thinking abilities
The ability and willingness to clearly articulate questions and ideas
Intellectual curiosity about the topics of risk, Milliman, and the work of our practice
Enthusiasm for the work, shows intense and eager enjoyment in the job's responsibilities
Dedication to completing a task with dedication and integrity
Inspired to perform well by the ability to contribute to the success of a project or organization
Self-starter
Entrepreneurial spirit, inspired to drive new ventures within the business
The Atlantic Region P&C Milliman practice, with locations in Boston MA, Burlington VT and Atlanta, GA provides property and casualty actuarial consulting services on a range of projects across the insurance, reinsurance, insurance-linked securities (ILS) and alternative-risk markets. We work with a diverse set of clients including self-insured corporations, commercial insurance companies, governmental agencies, risk pools, financial investors and other participants in the ILS space. Using a variety of Milliman products and office-built tools, we look to establish and develop the cutting edge of actuarial practice in each of our professional niches, and provide our clients with trusted partnership and advice to advance the success of their business.
The team is a focused and tight-knit group, working together across multiple locations. Team members work on a range of client projects of various sizes, and we employ a highly integrated project structure that encourages interaction across all members of the team, from Analysts to the Principals who serve as client leads. While most of our team's time is spent working with members of the practice, we also have the chance to participate on certain assignments that are completed in partnership with other Milliman offices, and work with employees from other Milliman P&C practices around the world.
We believe that the actuarial skillset has important applications across both our traditional actuarial work and our work in developing market areas, and are committed to developing a pipeline of actuarial talent and future leaders of the firm through exam support and interaction with senior colleagues.
Candidates hired into this role will be expected to work in the Milliman office in Boston MA, Burlington VT, or Atlanta GA on a regular basis; however, flexible work arrangements will be considered.
Benefits
The salary range for this role is $61,000 to $94,000, depending on a combination of factors, including, but not limited to, education, relevant work experience, qualifications, skills, certifications, location, etc.
At Milliman, we focus on creating an environment that recognizes – and meets – the personal and professional needs of the individual and their family. We offer competitive benefits which include the following based on plan eligibility:
Medical, dental and vision coverage for employees and their dependents, including domestic partners
A 401(k) plan with matching program, and profit sharing contribution
Employee Assistance Program (EAP)
A discretionary bonus program
Paid Time Off (PTO) starts accruing on the first day of work and can be used for any reason; full-time employees will accrue 15 days of PTO per year, and employees working less than a full-time schedule will accrue PTO at a prorated amount based on hours worked
Family building benefits, including adoption and fertility assistance and paid parental leave up to 12 weeks for employees who have worked for Milliman for at least 12 months and have worked at least 1,250 hours in the preceding 12-month period
A minimum of 8 paid holidays
Milliman covers 100% of the premiums for life insurance, AD&D, and both short-term and long-term disability coverage
Flexible spending accounts allow employees to set aside pre-tax dollars to pay for dependent care, transportation, and applicable medical needs
All qualified applicants will receive consideration for employment, without regard to race, color, religion, sex, sexual orientation, gender identity, national origin, disability, or status as a protected veteran.
View all jobs at Milliman
⛔️ Milliman are no longer taking applications for this job.
From the blog
Expert tips on actuarial career growth and development.
Actuaries never stop learning. There are loads of industry webinars and conferences out there, but I prefer reading blogs and listening to podcasts.
Over the past few weeks, I've spoken with lots of actuarial analysts who are pretty anxious about AI.
Being an actuary isn't the 9-5 job that everyone thinks it is. At some point in your career, you'll probably feel like you're approaching burnout.