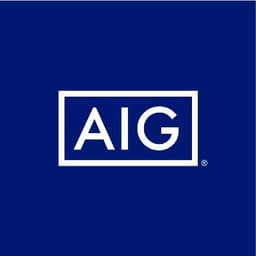 View all jobs at AIG
⛔️ AIG are no longer taking applications for this job.
Actuarial Analyst (Global Specialty)
The role involves supporting key reserving activities and other actuarial projects for Global Specialty. More specifically, this involves:
Assist in the production of Legal Entity and US GAAP reserve estimates, both gross and net of Reinsurance using standard reserving techniques
Assist in production of reserving presentations and commentary to support the analytical work
Take key stakeholders (internal and external to Actuarial) through the Actuarial and Financial reserving results
Work with the claims team around the impact of claim initiatives, inflation and specific IBNR areas (e.g. specific individual losses or catastrophe events)
Work with reinsurance to ensure understanding of outwards reinsurance changes impacting their lines of business
Support the wider Global Specialty Reserving team through providing Global insights into trends and key reserving items across one of the product lines
Pricing
Support the Pricing team through contributing to Profit Study analysis and production of Budget/Forecast Loss Ratios
Capital Model/Solvency II
Support the annual capital model calibration process
Provide commentary and support other key Solvency II activities such as the quarterly technical provisions and cashflow projections
Technical Skills and Expertise
Bachelors degree or equivalent
Student member of an Actuarial Institute with partial progression through the exams
Proven proficiency in actuarial concepts/methodologies
Proficiency in reserving software e.g. ResQ
Knowledge of SQL, SAS and VBA
Ability to forge relationships with other areas of the business
Ability to work under own initiative, be proactive and show flexibility to meet business needs
Ability to meet tight deadlines and prioritise own work
Professional behaviour with a high level of integrity
A look at our Benefits
We're proud to offer a range of employee benefits and resources that help you protect what matters most - your health care, savings, financial protection and wellbeing. We provide a variety of leaves for personal, health, family and military needs. For example, our "Giving Back" program allows you to take up to 16 hours a year to volunteer in your community. Our global mental health and wellness days off provide all colleagues with a paid day off to focus on their mental health and wellbeing.
We also believe in fostering our colleagues' development and offer a range of learning opportunities for colleagues to hone their professional skills to position themselves for the next steps of their careers. We have a tuition reimbursement program for eligible colleagues to enhance their education, skills, and knowledge in areas that relate to their current position or future positions to which they may transfer or progress.
We are an Equal Opportunity Employer
American International Group, Inc., its subsidiaries and affiliates are committed to be an Equal Opportunity Employer and its policies and procedures reflect this commitment. We provide equal opportunity to all qualified individuals regardless of race, color, religion, age, gender, gender expression, national origin, veteran status, disability or any other legally protected categories such as sexual orientation.
At AIG, we believe that diversity and inclusion are critical to our future and our mission – creating a foundation for a creative workplace that leads to innovation, growth, and profitability. Through a wide variety of programs and initiatives, we invest in each employee, seeking to ensure that our people are not only respected as individuals, but also truly valued for their unique perspectives.
AIG is committed to working with and providing reasonable accommodations to job applicants and employees with physical or mental disabilities. If you believe you need a reasonable accommodation in order to search for a job opening or to complete any part of the application or hiring process, please send an email to candidatecare@aig.com. Reasonable accommodations will be determined on a case-by-case basis.
View all jobs at AIG
⛔️ AIG are no longer taking applications for this job.
From the blog
Expert tips on actuarial career growth and development.
Actuaries never stop learning. There are loads of industry webinars and conferences out there, but I prefer reading blogs and listening to podcasts.
Over the past few weeks, I've spoken with lots of actuarial analysts who are pretty anxious about AI.
Being an actuary isn't the 9-5 job that everyone thinks it is. At some point in your career, you'll probably feel like you're approaching burnout.